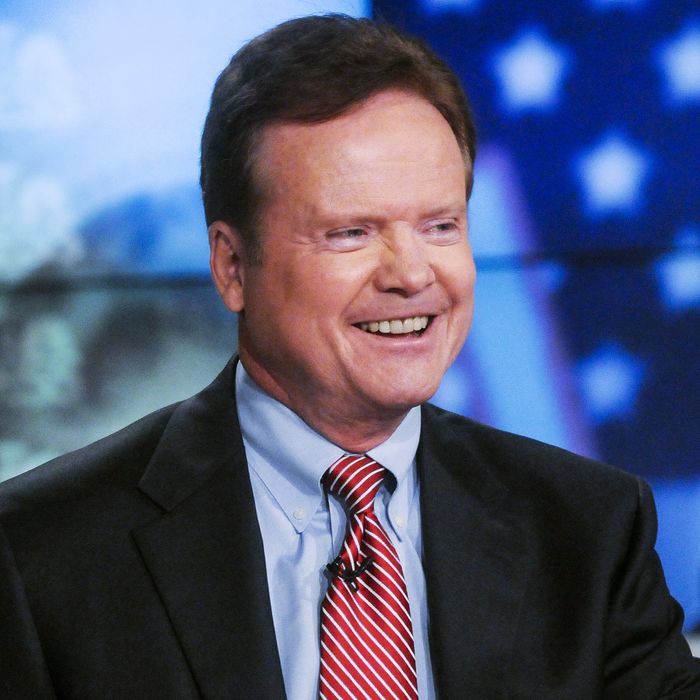 Photo: William B. Plowman/NBC/NBC NewsWire
While some midterm races still have yet to be decided, the first 2016 presidential candidate has already thrown his hat into the ring. Former Virginia Senator Jim Webb became the first major candidate to launch an exploratory committee through a video posted Wednesday night.
"In politics, nobody owns me, and I don't owe anybody anything except for the promise that I will work for the well-being of all Americans, and especially those who otherwise would have no voice in the corridors of power," said Webb. "All I ask is that you consider the record I am putting before you and give me the opportunity to earn your trust."
Webb is a lawyer by training and a Vietnam vet. In addition to the time he spent as an elected official, he has served as secretary of the Navy and will probably be the only 2016 presidential candidate holding an Emmy Award, which he won in 1983 for his PBS coverage of U.S. Marines in Lebanon. (Webb's other artistic ventures include writing the story for the 2000 film Rules of Engagement.)
Of course, neither being the first to launch an exploratory committee nor having a side career in the arts means he's beaten the rest of the field to campaigning. Maryland Governor Martin O'Malley was stomping around Iowa and introducing himself to voters ahead of the midterm elections, ostensibly to campaign for the state's democratic gubernatorial nominee. Conveniently, though, the Iowa caucus is also seen as a crucial event in the presidential primary.
That's not even mentioning that his main rival, presumed front-runner Hillary Clinton, has been campaigning one way or another for about a decade.