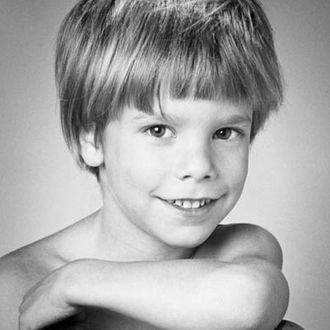 A videotape of Pedro Hernandez confessing to the murder of 6-year-old Etan Patz can now be used as evidence in Hernandez's upcoming trial, after a judge ruled Monday morning that the confession was lawfully obtained. Fifty-three-year-old Hernandez admitted to choking and killing 6-year-old Patz, who vanished in 1979 in Soho, after a more than six-hour, intense interrogation with police in May 2012.  The judge denied the defense's argument that Hernandez had a low IQ and a history of mental illness, and so didn't understand his right to remain silent or to ask for an attorney.
The judge's decision did not touch on whether Hernandez's confession was true or not, just on whether he was mentally able to grasp his rights. It's up to a jury to weigh the merits of Hernandez's confession, and to decide whether he is guilty of the boy's murder in a trial slated to begin January 5, more than 35 years after Patz's disappearance.
Hernandez has pled not guilty, and his attorney maintains that Hernandez made up his role in the boy's disappearance under pressure from the police. "When the police were finished with him," his attorney told CBS, "Mr. Hernandez believed that he killed Etan Patz — but that doesn't mean that he actually did." The prosecution also hasn't brought forward any physical evidence linking Hernandez to the crime. 
Prosecutors counter that Hernandez confessed to certain details that would be tough to fabricate and had also made statements in the 1980s about his involvement in the case. Hernandez, who had been working at a bodega in Soho at the time, said in both a videotaped confession to police and in a second taped statement to prosecutors that he lured Patz into a basement with the promise of soda and strangled him, telling prosecutors that "something just took over me and I just choked him."