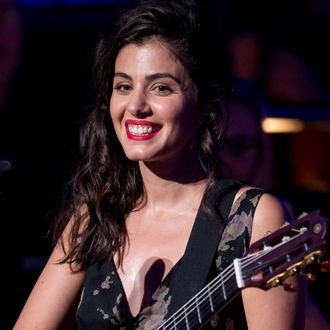 Photo: Ian Gavan/Getty Images
A British pop star who was once the U.K.'s top-selling female artist has an impressive vocal range and — apparently — less than impressive hygiene. According to the Huffington Post, 30-year-old Katie Melua found a horrifying-looking spider residing in her ear last week, which she believes crawled inside when she used a pair of old headphones on a flight.
Melua went to the doctor when she realized she was hearing an occasional rustling noise inside her ear canal, and doctors peeked inside to find this monstrosity.
Melua did the humane thing and had the spider removed alive and released it into her garden. I would've crushed it into oblivion for daring to make a home inside my body, but to each her own.