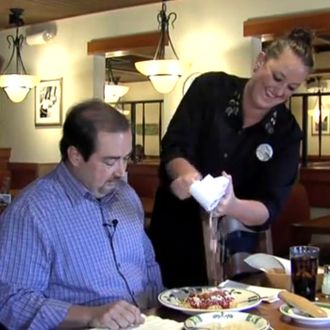 Alan Martin is a regular guy from North Carolina who, like the rest of us, loves a great deal. In fact, Martin is so committed to squeezing every last drop of savings out of a great deal that he was one of 1,000 people to purchase Olive Garden's notorious $100 Never Ending Pasta Pass. He has since used it to eat two meals daily at his local branch for the last six weeks. According to My Fox 8, Martin has had 95 Olive Garden meals in just over a month, more than you've probably consumed in your entire lifetime.
"I would love to be the person that ate the most of the 1,000 people. That would be a good contest to win," Martin told My Fox 8. "Because that means I got the most value out of the card of anyone in the United States."
Kids, don't ever let anyone tell you you can't accomplish your dreams.
Martin still has a few more days to stuff his face with buttery breadsticks and watery pastas smothered in meat sauces. The Never Ending Pasta Pass ends November 9.