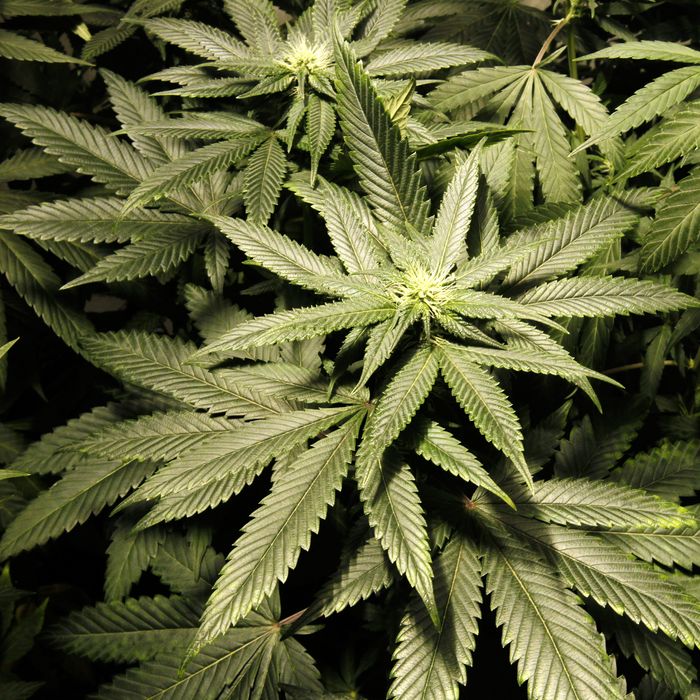 Take that, Republicans.
Photo: Andres Stapf/Corbis
Democrats took a drubbing last night, but there is a silver lining for liberals, or at least a way to dull the pain: marijuana.
After rejecting legalization in 2012, Oregon voted yes on Measure 91, making it the third state to allow the recreational use of cannabis, after Colorado and Washington in 2012. Anyone over the age of 21 will be allowed to partake starting July 1, just in time for summer barbecues.
The plan is to have liquor-store-style shops, with tax revenue going to public schools, mental-health and addiction services, law enforcement, and the Oregon Health Authority. Individuals will be allowed to possess up to eight ounces of marijuana — a.k.a. A LOT of weed.
"Marijuana was very low on the priority list in Oregon," said a local district attorney. "And now it will essentially be totally crossed off."
Alaska, which decriminalized pot way back in 1975 and has had medical marijuana since before Y2K, also legalized. Ballot Measure 2 passed with 52 percent of the vote, and will become law in 90 days, when "the state can then create a marijuana control board — expected to be housed under the Department of Commerce, Community and Economic Development. That group will then have nine months to craft regulations dealing with how marijuana businesses will operate."
In Washington, D.C., 69 percent of voters agreed to legalize possession of up to two ounces of marijuana for those over 21, although selling is still illegal. For reference, this is two ounces of marijuana: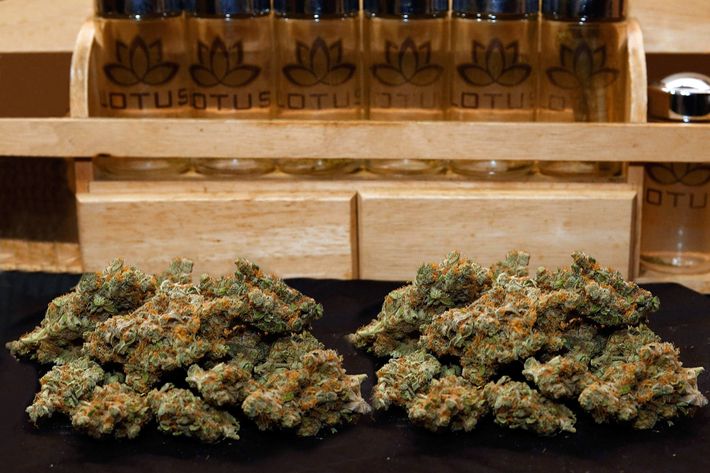 Because it's D.C., Congress has 30 days to overturn the vote. (And unfortunately for depressed Democrats, "Marijuana possession would still be illegal on federal property.")
Guam also joined the 23 states that allow marijuana use for health reasons, passing its own ballot measure covering "debilitating medical conditions." Guam! (Also worth noting is California's Proposition 47, which reduces sentences for drug possession.)
Only Florida failed, as it does. A proposition for medical marijuana won 57 percent of the vote, but needed 60 to pass. Way to go, Florida.