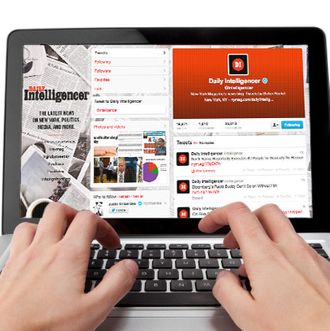 Welcome back to the New York Magazine Competition. On alternate Mondays, we lay out a challenge and offer a sample responses. Enter in the comments section, or on Twitter with the hashtag we've provided, and the editors will select a winner. Criteria are highly subjective, but heavily retweeted and favorited posts will have an advantage. The prize is a year's subscription to New York in print or a two-year subscription to the iPad edition (winner's choice). Full rules are here.
COMPETITION NO. 35: REPLACEMENTS FOR "CAR TALK." Please invent the most public-radio-ish show imaginable. For example
THE JUDGING OTHER PARENTS' PARENTING HOUR
PIMP MY PRIUS
LET'S TALK ABOUT POVERTY
THE CORRECTING PEOPLE'S GRAMMAR SHOW
GENTRIFYIN'! WITH COOL JAZZ
Enter in the comments thread below, or on Twitter with the hashtag #cartalksuccessors, by November 25.
RESULTS OF COMPETITION NO. 34: FOURTH TIME'S NOT THE CHARM, in which you were asked for unpromising Part IV sequels.
HONORABLE MENTION TO:
Teen Hannibal Lecter
—Razzle

Before Church
—@DannyGroner  
Heights IV: Still Wuthering
—jhartarl
Dracula IV: The Vegan Redemption
—ggreg
Terminated
— clippityclop
The Godfather Part IV: Redo of Part III
— rmtmiller
Toy Story 4: The Uprising
—@larock_g
Kill Bill Vol. 4: Bill Is Still Not Quite Dead Yet
—jade7243
The Girl Who Used Laser Tattoo Removal
— BobKopac
Transformers: Age of Extinction. We Promise.
—KattsDogma
Austin Powers in Sequels Never Die
—mmcl520
The Fourth Greatest Story Ever Told
—RustyShackelford
Dumber & Dumberest & the Most Dumb & No Longer Makes Sense
—greg6249
Taken 4: Aw, Just Keep Her Already
—dc10001
Memento IV: We Can't Recall If This Was a Trilogy
—Wallfly
Madea Goes to Outer Space
—gianna13
Snakes on a Plane IV: The Plane Is a Snake
—77BC
Back to the Future 4: Actual Incest This Time
—@muddymudskipper  
Yadayadaqatsi
—Classicist
Harold and Kumar Serve As Mid-Level Government Bureaucrats
— JDuggar
AND THE WINNER IS:
The Lord of the Rings: Based Upon a Wadded-Up Napkin We Found that J.R.R. Tolkien Might Have Doodled On (Four-Hour Directors Cut)
—fizbadger