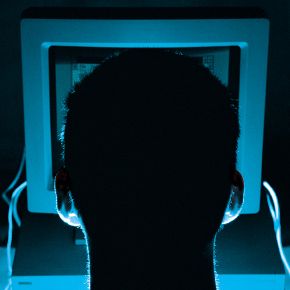 Twenty-six-year-old Blake Benthall was arrested in San Francisco on Wednesday on federal charges related to running Silk Road 2.0, an online market hosted on the deep web where users could sell and buy illegal goods and services, according to a press release from the United States Attorney's Office.
Benthall, who went by the username "Defcon," allegedly took over administration of Silk Road 2.0 after the original Silk Road was shut down by the FBI last year and its operator, Ross William Ulbricht, was arrested. Silk Road operates on the onion network, a computer network designed to anonymize users by encrypting traffic and obscuring IP addresses. Silk Road 2.0 was shut down on Thursday and plastered with a seizure notice.
Benthall has been arrested on several counts, including one count of conspiring to commit narcotics trafficking, one count of conspiring to commit computer hacking, one count of conspiring to traffic in fraudulent identification documents, and one count of money-laundering conspiracy.
According to the complaint, the FBI was able to identify Benthall as Silk Road 2.0's operator partially due to IP logs given to them by Google, with which Benthall had a Gmail address.
The complaint also says Benthall recently purchased a Tesla Model S in Bitcoin, because of course he did.
On a Twitter account that appears to belong to him, Benthall describes himself as a "rocket scientist" and "bitcoin dreamer." A Facebook account that appears to belong to Benthall lists him as a Software Engineer at SpaceX, the space exploration technologies company founded by billionaire PayPal cofounder Elon Musk.