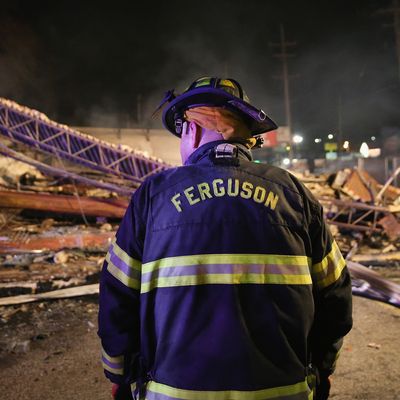 Photo: Scott Olson/Getty Images
Americans all over the country took to the streets Monday night in reaction to a grand jury decision to not indict police officer Darren Wilson, who fatally shot 18-year-old Michael Brown in August. Protests grew after the decision was announced at 8 p.m., and while many were peaceful, other protesters expressed their anger through violence and looting.
Here are scenes from Ferguson protests around the country.