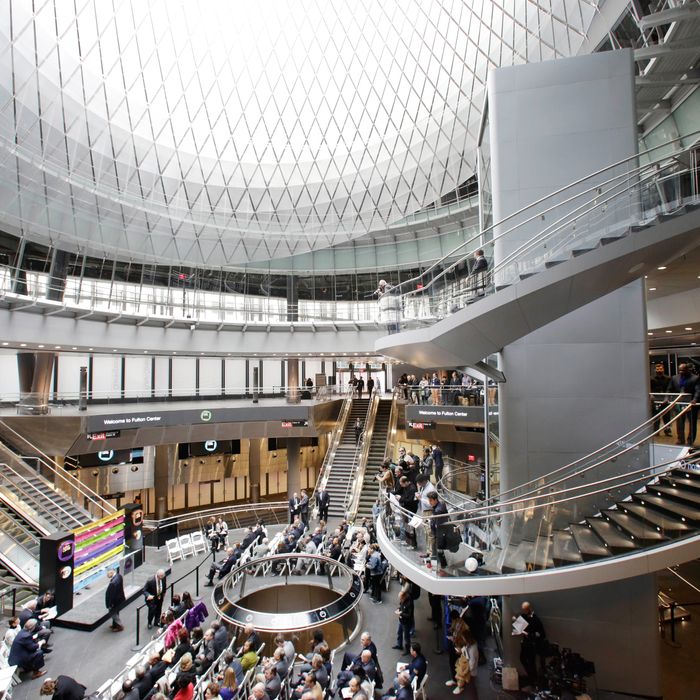 Photo: Mark Lennihan/Corbis
After years of delays and soaring budgets, the Fulton Center transit hub opened its doors at 5 a.m. this morning. Envisioned after the September 11th attacks as a way to help revitalize downtown, the complex makes it easier to connect between nine subway lines: the A, C, J, Z, R, 2, 3, 4, and 5. Eventually, riders will also be able to connect to the E and 1 trains, as well as the PATH.
The centerpiece of the hub is a 110-foot-high glass dome that allows in natural light two stories below street level. The hope is that the Fulton Center will become a sort of Grand Central for downtown, housing more than 66,000 square feet of retail space. Originally set to open in 2007 at a cost of $750 million, the total ballooned to $1.4 billion, even after the plans were scaled back. Up to 300,000 passengers per day are expected to pass through the complex. In case you're not one of them, check out the photos below to take a look inside.