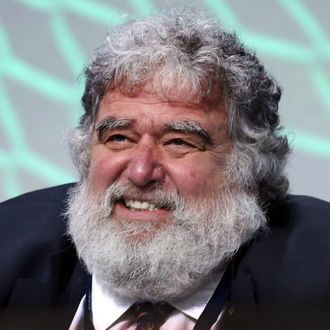 Chuck Blazer, FIFA member looks on before the 61st FIFA Congress at Hallenstadion on June 1, 2011 in Zurich, Switzerland.
Photo: Julian Finney/Getty Images
Chuck Blazer, an ex-FIFA executive who looks like he should've been a Grateful Dead roadie instead, has operated as an FBI informant since 2011, according to the Daily News. More important, however, Blazer reportedly purchased a Trump Tower apartment just for his cats, making this the first time I have ever personally related to a 450-pound sports-loving billionaire.