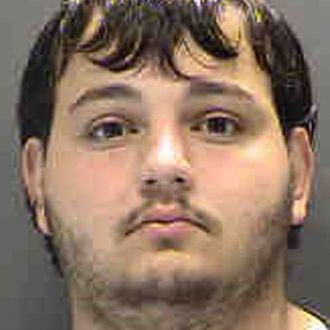 John Michael Mosher, one of the ring's alleged customers.
Today in teens: No longer are they simply posing for and posting scantily-clad selfies, they're also using Facebook to run high school prostitution rings. Sound the parental alarm!
Florida's WTSP station reports that a 17-year-old Sarasota High School student was arrested on charges of human trafficking of a person younger than 18 after it was discovered that she was allegedly operating a prostitution ring comprised of students from other high schools. The budding business led to at least one act of prostitution. Twenty-one-year-old Joshua Michael Mosher was arrested on Friday after allegedly exchanging $40 and a bottle of liquor for sex with a 15-year-old girl.
The prostitution ring, which was maintained primarily using Facebook private messaging, was exposed after four students came forward to administrators at Venice High School. According to WTSP:
"Why pimp out old hoes when I have fresh young hoes I can give up for money?" the Sarasota High student wrote in one Facebook exchange to a business partner, adding, "As long as I'm getting paid I'm trafficking all these (expletive deleted)."
Add this to the growing list of reasons to never have kids.