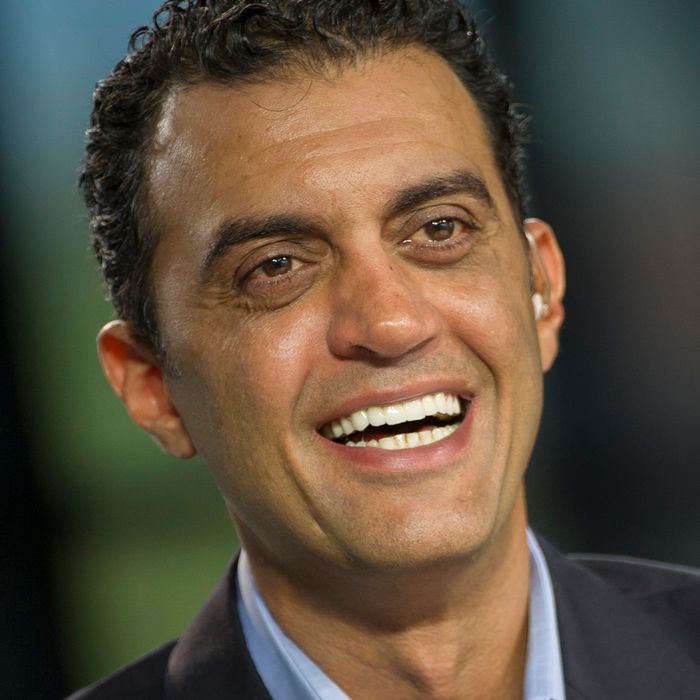 Photo: David Paul Morris/Bloomberg
Here's a tip if your company is trying to improve its relationship with the media: Don't publicly describe a Nixonian plot to retaliate against journalists who criticize you. On Friday Uber executives spent the day schmoozing with reporters, then held a private dinner at Manhattan's Waverly Inn. BuzzFeed's Ben Smith reported on Tuesday that during the event Emil Michael, Uber's senior vice-president of business, said the company should deal with unflattering coverage by hiring a team of opposition researchers and publicizing details about journalists' personal lives.
Michael reportedly said that it would only take about $1 million to hire four opposition researchers and four journalists who'd be tasked with looking into "your personal lives, your families." When someone suggested that would cause major problems for the company, he answered, "Nobody would know it was us."
BuzzFeed said Michael singled out Sarah Lacy, the editor of PandoDaily, who wrote in a column last month that she was deleting the Uber app because of the company's "sexism and misogyny." "I don't know how many more signals we need that the company simply doesn't respect us or prioritize our safety," she wrote.
After arguing that women are more likely to be assaulted by taxi drivers than Uber drivers, Michael reportedly said Lacy should be held "personally responsible" for any woman who gets sexually assaulted after abandoning Uber. He then said opposition researchers could "prove a particular and very specific claim about her personal life," according to BuzzFeed.
Michael responded through an Uber spokeswoman: "The remarks attributed to me at a private dinner — borne out of frustration during an informal debate over what I feel is sensationalistic media coverage of the company I am proud to work for — do not reflect my actual views and have no relation to the company's views or approach. They were wrong no matter the circumstance and I regret them." The company also disavowed his remarks and said it has never had any plans to dig into journalists' private lives.
BuzzFeed said its editor was invited to the dinner by a journalist who failed to make it clear that the event was supposed to be off the record. For someone who is disgusted by the media, Michael had a lot of faith in journalistic standards if he thought that would keep reporters from sharing his plot to spy on them and publicly smear them.