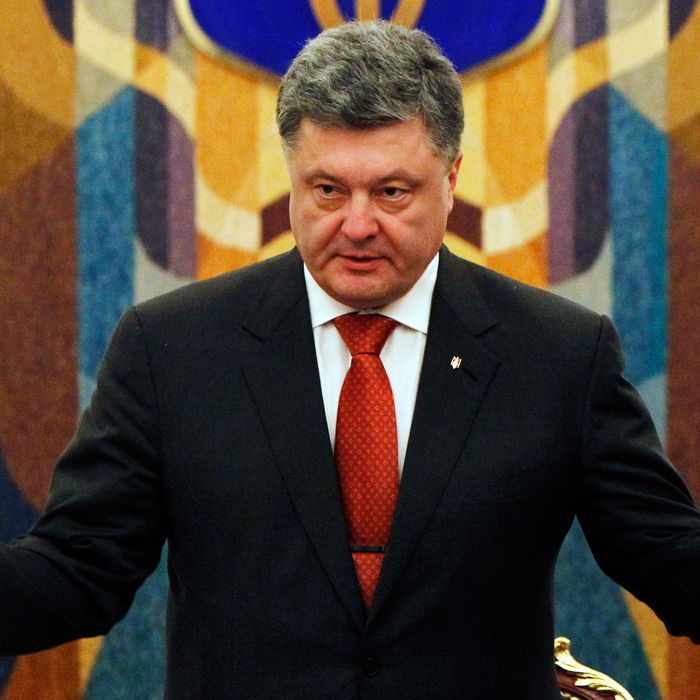 Photo: Sergei Chuzavkov/AP
Ukrainian President Petro Poroshenko ordered more troops to eastern Ukraine on Tuesday and urged authorities to reconsider a law that gives the contested rebel-held regions more autonomy, just days after they held an unauthorized election. For those curious about what happens next, it almost certainly means more bloodshed.
Poroshenko's move comes after Sunday's elections, in which rebel-controlled regions like Donetsk elected new leaders. Those areas had been denied a chance to cast a vote in the previous week's national elections because of a high probability of, well, fraud, and an agreement reached in September slated elections for December.
While Russian media claimed international observers were present at polling stations over the weekend, the Organization for Security and Co-operation in Europe isn't buying it:
Moscow's Foreign Ministry, meanwhile, has issued a statement saying that the "elected representatives have received a mandate to solve effectively any problem to restore regular life in the regions," which sounds an awful lot like an endorsement of the vote.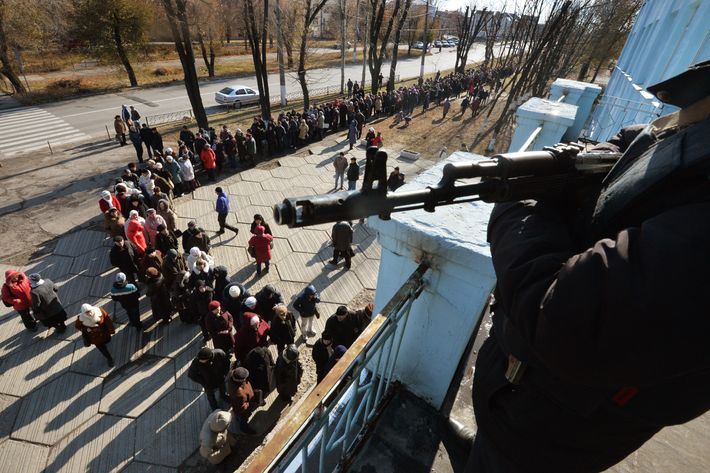 Poroshenko responded by sending troops to Mariupol, Berdyansk, Kharkiv, northern Luhansk, and Dnepropetrovsk. Not all of the areas have strong rebel activity, but Kiev is reportedly expecting a renewed rebel offensive, especially if the extra autonomy is revoked. Separatists have already shown that they're not at all reluctant to fight. (Russia may or may not officially help, although that hardly matters at this point.)
Based on the Ukrainian military's performance last time around, we pretty much know how that will shake out.