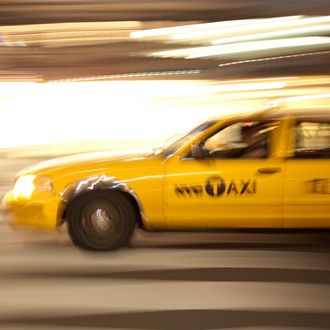 Photo: Jon Arnold/AWL ImagesJA/Corbis? Jon Arnold / AWL Images
An Arkansas tween who's been watching far too many Lifetime movies reportedly swiped $10,000 from her grandmother so that she could go visit a boy in Jacksonville, Florida. Ah, young love.
Eleven-year-old Alexis Waller stole the cash from her grandmother's sock drawer, then hitchhiked to Little Rock, where she called a cab company to drive her all the way to Jacksonville, Florida. Realizing she had a bunch of cash on hand, the driver had no problem with this plan, and they got all the way to Atlanta before the cops discovered the cab company's number in Waller's cellphone records and alerted the driver to what was really going on.
Waller told her parents that she wanted to go to Jacksonville to visit a boy she met on vacation two years ago. Oh, honey.