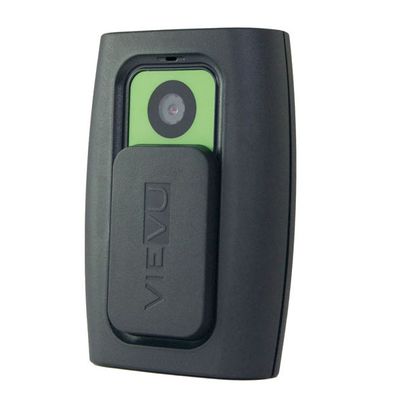 One example of body cameras currently being tested by police departments.
Photo: Vievu
Los Angeles mayor Eric Garcetti announced an ambitious body-camera program Tuesday, with plans to outfit all of the LAPD's officers in the coming years. The plan makes L.A.'s camera program the most expansive in the country. In the first phase of the program, 800 officers will be given cameras through already-raised funds, while up to 7,000 more cameras will be funded through the 2015–16 budget. 
The mayor made clear that cameras are "not a panacea," but are nonetheless a step in the right direction. "The trust between a community and its police department can be eroded in a single moment," Garcetti said at a press conference. "Trust is built on transparency." 
Los Angeles has been moving toward a body-camera program for more than a year, according to a press release, but the issue has become particularly heated because of several high-profile incidents in recent months. The city ran a 90-day pilot program earlier this year, which tested different types of cameras. Afterward, officials raised more than $1 million in private funds to supply the first round of cameras. They will go to officers in areas with "high police activity."
New York City's own pilot program began earlier this month, with 60 officers from across the city participating. While many fledgling body-camera programs are cagey about whether the videos should be used for legal proceedings, researchers at UCLA have said that they will be looking at tapes from 50 to 100 officers to determine strategies for de-escalating tense situations before violence erupts.