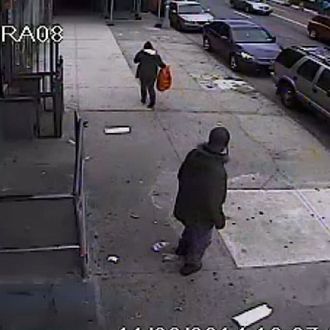 A Bronx thief kicked a woman with a baby strapped to her chest in broad daylight and snatched her cell phone, according to NBC New York. The incident occurred Friday afternoon in the West Farms neighborhood of the Bronx.
Surveillance footage captured the attack, which shows the robber approaching the woman from behind and kicking her in the back. When she falls to the ground and drops the bag she was carrying, he snatches her cell phone and runs off. Police believe the thief is 18-year-old Alonzo Brown.
The 24-year-old woman and her 3-month-old baby were taken to the hospital and treated for minor injuries.