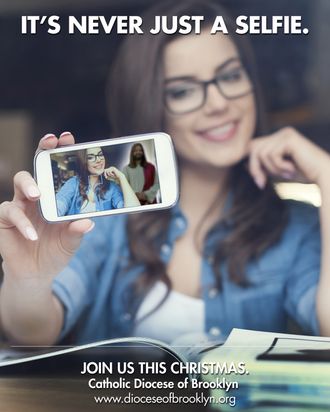 That's not a creepy home invader peering over your shoulder in that selfie. No, that's just good ol' Jesus, in the Catholic Diocese of Brooklyn's newest reminder that you're never alone. The print and radio ad campaign, which officially launched Tuesday, is the latest attempt to fill pews and revitalize the church in the face of parish closings and falling attendance. It actually would be pretty funny and all, if it didn't just make Jesus sound like a substitute for an inattentive boyfriend.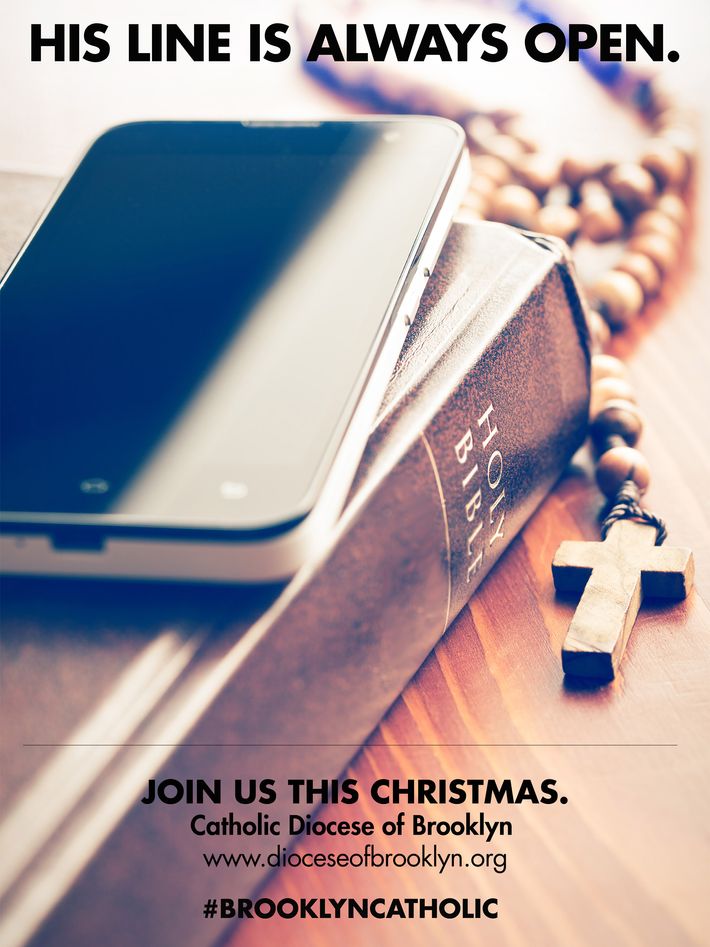 "That's what's relatable to people, we wanted to look and see what is it people understand," Monsignor Kieran Harrington told CBS news.
The ads, which also appear in Mandarin and Spanish, feature Pope Francis and other slogans that try to appeal to a flannel-loving Brooklyn demographic. "Party like it's 1AD," reads one, in an apparent reference to a three-decade-old song. Another assures Brooklynites that they're way more welcome at church than they would be at an exclusive, roped-off club.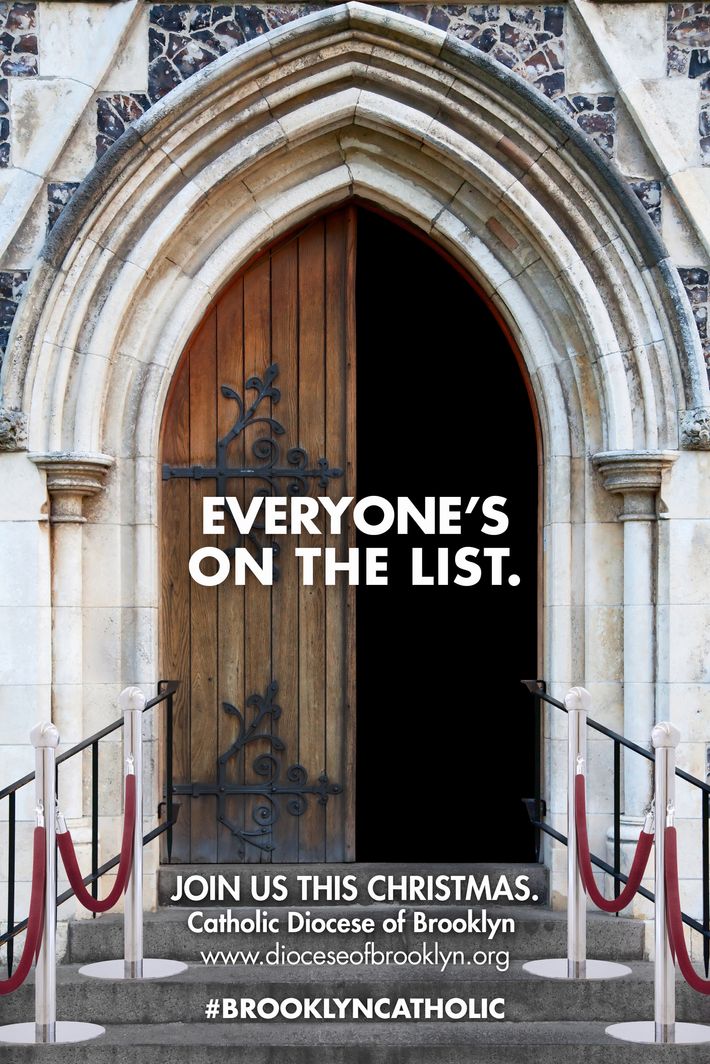 And yet, this new campaign doesn't quite hold a candle to last April's, where the Brooklyn Diocese proclaimed Jesus — with scuffed Converses sticking out from under his robes — to be "the original hipster." Stay weird.