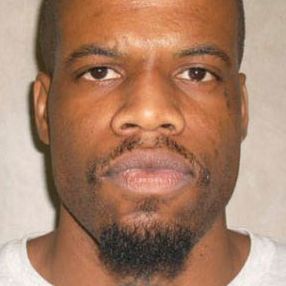 Photo: Oklahoma Department of Corrections
The number of executions in the United States hit a 20-year low in 2014, but that isn't quite as good as it sounds for opponents of the death penalty. According to the Death Penalty Information Center's annual report, in the last year, 35 inmates were executed, 72 were sentenced to death, and "the overall pattern has been away from the death penalty." However, part of what caused the dip was the shortage of lethal injection drugs and the legal battles following several botched executions.
It's still unclear what went wrong in the lengthy execution of Oklahoma inmate Clayton Lockett, which "looked like torture" according to one witness. The state says the April incident was caused by an improperly set IV line, not the three-drug combination used in the execution.
However, in a hearing to determine whether executions should resume in Oklahoma, University of Miami anesthesiologist Dr. David Lubarsky testified on Wednesday that the sedative midazolam is "simply not strong enough to reduce all electrical activity in the brain." He said he believes Lockett was still conscious when the second and third drugs were injected to stop his heart and breathing, and the inmate probably experienced feelings of suffocation and intense pain. "It's been described as liquid fire," Lubarsky said.
Oklahoma has four executions scheduled from January 15 through March 5, including that of Charles Warner, who was set to be executed immediately after Lockett.