Can the Brogrammers of Rap Genius Annotate the World?
<span>A capaciously vague ambition that no one, themselves included, is certain they can pull off.</span>
Genius Idea
Can a company of brogrammers—best known for explaining Kanye West lyrics and telling Warren Buffett to do unseemly things—
actually annotate the world?
Illustrations by
Joe McKendry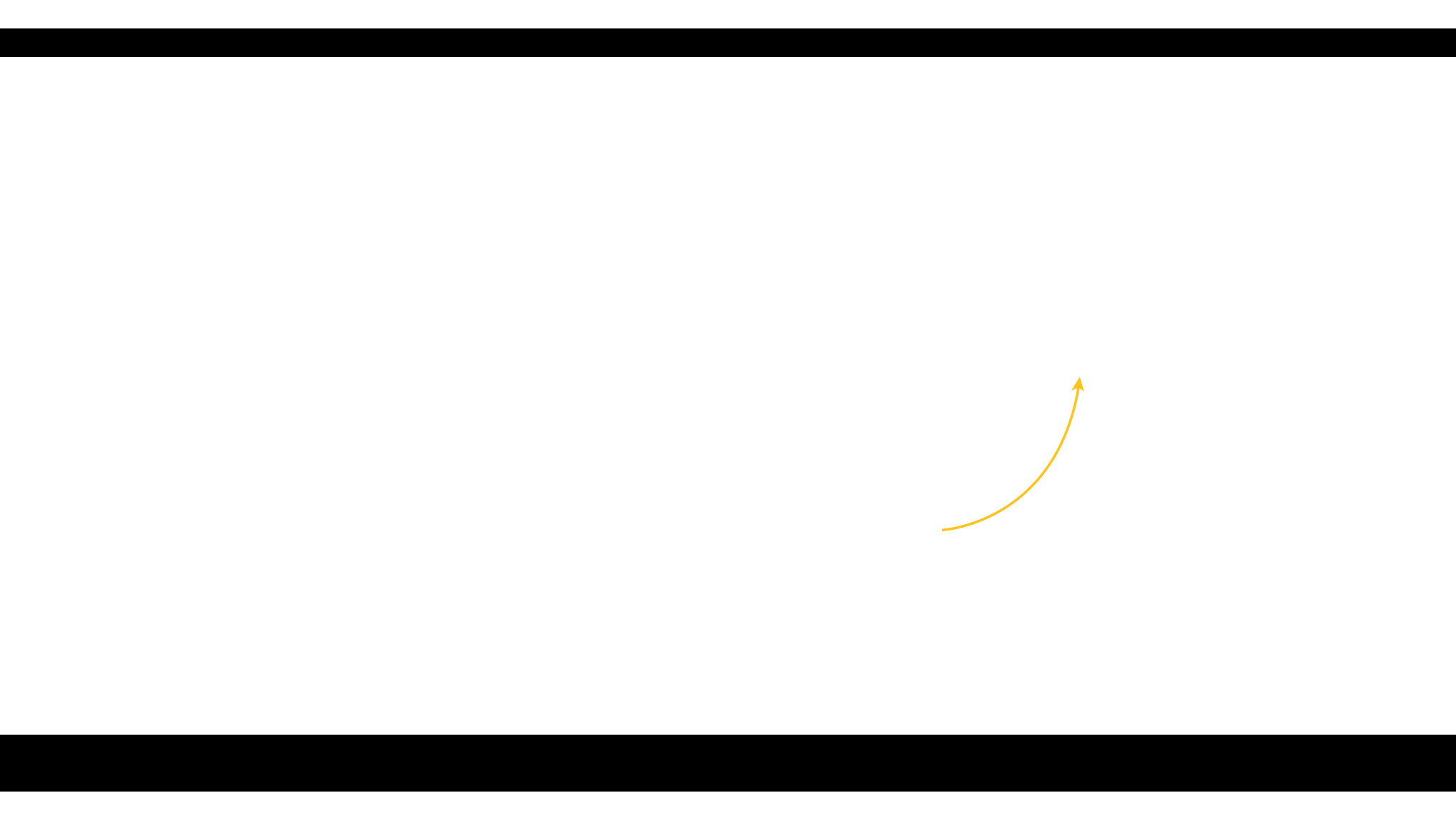 One Friday this summer, Ilan ZechoryThe company's president. and Tom LehmanCEO and lead programmer., co-founders of the website formerly known as Rap Genius, stood on a penthouse terrace outside one of 11 apartments turned offices their company occupies in a residential building on Kent Avenue in Williamsburg. The sun was setting, and they were hosting a party that, by the company's bacchanalian standards, barely qualified as one. Rap Genius had made its name as a place where a confused listener could search for the lyrics to "Empire State of Mind," click on the line "Took it to my stash spot, 560 State Street," and find a crowdsourced annotation explaining that Jay ZJay Z has often rapped about his days as a coke dealer. was referencing the Boerum Hill headquarters of his old drug-dealing operation; the company's founders  had developed a reputation as the tech world's apex brogrammersA portmanteau of bro and programmer; in the popular imagination, brogrammers do push-ups during Skype conference calls and respond well to job listings like this one: "Want to bro down and crush some code? Klout is hiring.". Once, when a business adviser sent the company a "start-up checklist"—employee health insurance, bookkeeping system—an employee responded, "Can you add weed to this?As reported in Daily Intelligencer in 2012." 
At the party, Zechory, the newly appointed president of the company, which has raised more than $50 million in venture capital, wore a white T-shirt and jeans, while Lehman, the CEO and programming expert, was in cutoff jean shorts and a pastel plaid shirt. Both wore Nikes, as they almost always do. Zechory was telling Lehman about a recent dinner party at the home of Ben Horo­witz, one of the company's early investors, that Zechory had attended along with the rappers Kanye West and Nas, the producer Rick Rubin, "and a couple other randos." Zechory had spent part of the meal trying to explain to West and Nas the appeal of Drake by arguing that the Toronto emcee was "a thespian rapper," playing a role someone like Zechory could relate to. This was the sort of hyper­intellectualization of hip-hop for which the site had become known, sometimes controversially. "I was drunk, and talking too much, and, looking at Kanye's face, I was kind of worried this might be totally off the rails," Zechory said. Rubin came to Zechory's defense, and anyway West is a fan of the site. He had sent the founders suggestions for a redesign ("black, gold, huge lettering, lot of caps") and ended the dinner with a listening session of his next albumWest has reportedly held a number of listening parties—at Paris Fashion Week, in a "van limo" with Seth Rogen—but the album has no firm release date. about which Zechory said—nothing. After years of his company making headlines for the wrong reasons, he has learned the value of declaring certain things off the record.
Conspicuously absent from the company party in Williamsburg was Mahbod MoghadamFormerly the self-titled "Prophet of Genius.", Lehman and Zechory's best friend, the third co-founder of Rap Genius, and the man most responsible for the site's uncouth reputation, which had come to obscure its actual product. At various points since the company's founding in 2009, Moghadam had publicly declared that the founders had built Rap Genius in the nude, on Adderall, and told two of the world's most prominent billionaires to perform a certain sex act on him. In May, he published an annotation on Rap Genius of UC Santa Barbara killer Elliot Rodger's manifesto that landed somewhere between sympathetic and joking ("MY GUESS: his sister is smokin hot"). A day later, five years after the trio started the site in an East Village apartment, Lehman and Zechory accepted their friend's resignation.
Lehman and Zechory have spent much of 2014 trying to scrub their past clean. They've shortened the company's name to Genius and secured $40 million in funding to plunge fully into a Silicon Valley "pivot"Twitter began as an offshoot of a podcasting site, Instagram began as a check-in site, and Groupon was originally a site for making petitions.: the transition from doing one thing better than anyone else—annotating rap lyrics—to doing something bigger and bolder—"annotating the world," a capaciously vague ambition that no one, themselves included, is certain they can pull off. Annotation has been a Silicon Valley dream since the invention of the first web browser, but it has yet to produce an elegant solution comparable to what Wikipedia did with the crowdsourced encyclopedia. The Genius founders see their platform as a means for enlightened discussion in contrast to the dark world of the internet comment. Users can upload a text, click on any word, and add whatever context they deem worthwhile. Most annotations must be approved by other members of the Genius community, so that only valuable commentary, grounded in specific parts of a given text, will pass muster and appear on the site. But the Genius founders' ultimate goal is bigger still. If their plans come to fruition, users will visit genius.com to annotate Shakespeare, Apple earnings reports, and the State of the Union, but the Genius platform will be built into the code of every website in the world, allowing users to mark up any text, anywhere. "It's gonna take a decade to build or more," the investor Horowitz said. "But it ought to be as long-lasting as any technology company that's getting built right now and any that's in existence." In grasping for an analogy to encompass their ambition, the Genius founders have variously described the project as a "wall of history" and an "internet Talmud." Critics, who consider the majority of its annotations sophomoric at best, have called it an "internet decoder ringDecoder rings were cheap toys, often included in cans of Ovaltine or boxes of cereal, which could be used to solve puzzles.."
Genius's task is now a cultural, not technical, one: convincing people that annotation is something they want. To that end, in addition to programmers, Genius has recently hired a former charter-school administrator charged with outreach to schools, a brand consultant from the firm that coined the term normcore, a magazine writer, and Russell Farhang, the company's Director of Operations, who came from the investment firm Bridgewater and at age 40 is the company's oldest employee. Genius boasts some 50 million annotations, on a million texts, although, like Wikipedia, a small group of users is responsible for most of the work. Will Nelligan, one of the attendees at the rooftop party, had rarely used Wikipedia—"I edited my boss's once, when I worked in the U.S. Senate"—but spent several hours a week annotating everything from the Scottish-independence referendum to The West Wing scripts.
Nelligan said this party felt different from previous ones. "The first time I came here, I went with Tom and Ilan to a bar in Bushwick until two in the morning playing dice," he said. The gathering was being held to honor the first class of Genius Teaching Fellows—professors and teachers who agreed to use Genius as a pedagogical tool—one of whom taught a 300-level English course at Southern Illinois University, Edwardsville, titled "Becoming a Rap Genius." Genius had recently taken to hosting book parties—albeit ones at which the police showed up to deliver a noise violation—more often than keggers, and the company's CFO (chief fun officer) got little interest when she encouraged partygoers to take advantage of a bedroom equipped with a swirling, multi­colored light display. Though the playlist (Drake, the entirety of West's My Beautiful Dark Twisted FantasyPitchfork named West's 2010 album the best of the past five years in any genre.) was straight from the company's past, the vibe was muted. It took until 10 p.m. for anyone to ask the CFO where the rolling papers were. By that point, Lehman and Zechory had gone home.
When I first met Lehman and Zechory, they were dealing with the Taylor Swift Problem. "On Pop Genius"—one of the site's new verticals, along with Lit, News, Sports, and Law Genius—"a moderator was like, 'Why are we doing so bad on Taylor Swift songs?' " Zechory said. While the scope of Genius's ambitions is now much broader than music, 2 percent of all web searches are for lyrics, which still generate most of the site's traffic. For practically any rap song, Genius is among Google's top results, but its annotation of "Shake It Off" didn't appear until the third page of results, and Zechory didn't want to entertain the thought that "I go on too many dates"For what it's worth, the Genius community says, "She does go on a lot of dates—from Joe Jonas to Taylor Lautner to John Mayer to Jake Gyllenhaal to Connor Kennedy to Harry Styles (whew that's a long list), none of her relationships have lasted over a few months." might not need explanation. "Look around at the other sites that are putting up the same thing—lyrics—and we have all these painstakingly edited entries," Zechory said with frustration. "And there isn't a ringtone ad in your face."
"AZ Lyrics is still sneering at us," Leh­man said, referring to the world's least attractive and most popular lyrics site.
"The purple monster!" Zechory said. "AZ is this insane-looking 1999-type website. It's never gonna change."
The founders were sitting in Apartment 701 of the Kent Avenue building, the company's unofficial executive suite. (Genius proudly claims "the highest shower-to-employee ratio in the universe.") Zechory poured a glass of cold brew from one of the jugs kept in each apartment's fridge, while Lehman handed me a bottle of branded "Baller Water," which has since been replaced by two new varieties: "Scholar Water," in keeping with the company's new focus, and "Bottle Water," without the d, in keeping with the company's commitment to irreverence. "That's from a chakra perspective," Leh­man said after greeting me with a hug. "It aligns our hearts." Lehman and Zechory, who are both 30, speak in a vernacular equal parts Cupertino, Compton, and Comp Lit, and occasionally require annotation themselves. Lehman once ended an email to me with the phrase "bong bong," which the glossary of companyspeakOther examples:
BBQ Chef: The person who owns a project.
Armin van Buuren Situation: A heated argument that ends up not mattering at all and looking ridiculous in retrospect. A reference to a trance DJ, whose concert the Genius founders planned to attend, argued about, but did not finally attend. he maintains told me is an exclamation cribbed from RZA, of the Wu-Tang Clan, to punctuate a positive statement.
Lehman, Zechory, and Moghadam all met at Yale, where a fellow student described them as "not potheads who played video games" but "potheads who debated about Kierkegaard." All are polymaths. Lehman wrote his undergraduate thesis about eminent domain and, soon after we met, began referring to me as C.D.C. Reeves, in reference to the translator of a canonical edition of Plato's Republic. He taught himself to code, and his leg shakes constantly in conversation, suggesting he'd rather be working on a programming problem. In contrast, one Genius employee described Zechory as the office's soothing presence: "He's the emotional house mother who makes everybody feel incredible about themselves." Zechory was reading Peter Drucker's The Effective Executive to help him manage his rapidly expanding number of employees, but he admitted that he had to squeeze such books into his reading regimen: "I basically do one memoir of Nazi Germany, one self-help meditation-style book, another Nazi book, then meditation, then management," he told me. "It's 1, 2, 1, 2, 3." One employee, who has known Zechory since college, dismissed their public reputation as mere bluster: "They're not bros. They're nerds who think they're cool—but now the nerds aren't pretending to be cool."
The Genius founders describe their company's origins as an art project, but it arose from a period in which they were 20-somethings looking for a career change: Zechory was at Google; Lehman at a hedge fund; and Moghadam, who went to Stanford Law, had lost a legal job after publishing a satirical memo referring to one of the firm's clients not quite obliquely as "Ballstate Insurance" on a blog. One night in 2009 at Lehman and Zechory's East Village apartment, they were listening to a Cam'ron songThe song, "Family Ties," was released on Cam'ron's 2004 album, Purple Haze. when Lehman asked Moghadam to explain the line "80 holes in your shirt, there: your own Jamaican clothes." Zechory and Lehman had already tried founding a pair of start-ups—Fliff, a failed precursor to digital wallets like Venmo, and Bomb Sheets, a failed disruption of the bedding industry—and within 24 hours, Lehman had built the basic structure of a site called Rap Exegesis, using code from Better MetroNorth, an alternative to the MTA's train-schedule website he had built. (It still exists and is much better.)
Moghadam's Cam'ron annotation—­Jamaicans were poor and thus their shirts had holes—was the first in Rap Genius history. It also happened to be wrong and, by his own admission, a little racist. But just as Wikipedia became more reliable with time, the quality of Rap Genius's annotations improved as more people began to contribute. (The entry now reads: "Jamaicans often wear mesh tank tops with a lot of little holes in them. When Cam'ron shoots you 80 times, you'll have 80 holes in your shirt.") They changed the site's name to Rap Genius, and by 2011 it had shown enough promise for Lehman and Zechory to quit their jobs and apply to Y CombinatorIt helped gestate Reddit, Airbnb, and Dropbox., the start-up incubator. The founders cite as a particular turning point the moment they discovered that their annotation for the remix to "Beamer, Benz, or Bentley" was the first result in a Google search for the song.
Rap Genius became the fastest-­growing start-up in Y Combinator history, and the founders returned to New York with $1.8 million in funding, which they used to move into the Williamsburg apartment building, print T-shirts that said FUCK FUCK SWAG, offer employees free Seamless, and expand the company. One engineer who applied for a job called his interview "the strangest experience of my life." While the engineer worked on several problems in one of the Rap Genius apartments, two college-age girls sat on air mattresses watching YouTube. He came away impressed with Zechory's thoughtfulness and Lehman's expertise but met Moghadam only when he walked into the room shirtless, seemingly "high as fuck," and said, "I hear you're smart as shit. Kill that code." (Moghadam denies this account.) When the engineer asked how they planned to make money, Zechory laughed.
A year after Y Combinator, Andreessen Horowitz, Silicon Valley's kingmakers, announced it was investing $15 million in Rap Genius. The internet was stunned. "This was $15 million for a site nobody had heard of, that seems like a bunch of clowns," said one New York start-up founder who admires the site. Even the founders admit the payout depended on several remarkable synergies. Not only was Ben HorowitzAs a student at Columbia in the '80s, Horowitz had been a member of the Blind-Def Crew, a rap trio whose first song paid homage to The Flintstones. ("I got a rock house, but I don't deal base/Cause I kick it in Bedrock to the prehistoric pace.") a hip-hop head who uses rap lyrics as epigraphs in his management-advice blog posts, but Marc Andreessen, his partner, had created Mosaic, the first web browser, with the intention of including a feature called "group annotations." (It didn't work, for technical reasons.) The founders recognized their site's applications beyond rap lyrics early on: Emily Dickinson's poem "I'm Nobody. Who are you?" was among the first texts on the site. Andreessen saw the potential to create a way for people to build layers of knowledge on top of other layers—a replacement for the ecosystem of comments and status updates that enables trolling, outrage-stoking, "tl;dr," and the other tautological sins rampant on the internet. When Andreesen Horowitz announced the addition of Rap Genius to its portfolio, which included Skype and ­Airbnb, Horowitz called it "one of the most important things we've ever funded."
While Lehman built out the site's code and Zechory developed the business side, Moghadam set about serving, in his words, as the "Prophet of Genius"—building a community of people who enjoyed spending their days explaining Eminem lyrics and making them feel as if they were a part of an intellectual project. "You'd go by his computer and there'd be ten Gchat windows open," Zechory said. "And it would be some 14-year-old kid in the Midwest saying 'You fascinate me' to Mahbod." More publicly, Moghadam spread the Rap Genius gospel by starting beefs. After Mark Zuckerberg got upset when Moghadam posted a photo of Zuckerberg and Nas on Facebook, from a dinner party at Horo­witz's house, Moghadam told an interviewer, "Zuck can suck my dick." Two weeks later, apparently unsatisfied, he wrote "WARREN BUFFETT CAN SUCK MY DICK" on the official Rap Genius Twitter feed. When not taunting billionaires, he posted videos of himself performing dis tracks: "MetroLyricsAnother rival, purchased by CBS Interactive in 2011., we comin' at ya."
Though the site had already begun to expand its focus—Moghadam, who studied history at Yale, was pushing Poetry Genius—it didn't escape notice that a rap-music site was being run by three Ivy League graduates, none of whom was black. The founders defended themselves reasonably by noting that Nas, 50 Cent, and other artists had begun annotating their own lyrics—they created a "Verified Artists" designation on the advice of ­Lady's Gaga's manager—and less ­reasonably by releasing more dis tracks. When the hip-hop group Das Racist called Rap Genius "white-devil sophistry," Moghadam responded, "You ain't even famous / You're like a slim anus."
By the logic that all publicity is good, the company's antics, whether by dint of design or amateurism, had been a boon, and by the end of December 2013, 1.5 million people were visiting the site daily. But that month, a blogger published an email from Moghadam offering a scheme to make his traffic ­"bloooowwwww up!" Moghadam would promote the blogger's posts in exchange for including links to Rap Genius pages for, say, Taylor Swift, even if the post had nothing to do with Taylor Swift at all. Google's algorithm is secret, but it is believed that incoming links from other websites boost a page's position in search results, and the offer was a blatant violation of Google's webmaster guidelines. "The only people who would try that are spammers, or maybe Russian gangsters," one start-up founder told me. "Or porn—but I don't even think porn does that." On Christmas morning, Google issued the company a "minus-50 penalty," knocking its pages down 50 spots in search results, effectively wiping it from the internet. The site's daily visitors dropped by nearly 90 percent, and it took weeks to clean up the ill-gotten links and return to Google's good graces. "2014 is the year of humility," Moghadam said after the incident. "The goal is to tell only one billionaire to fuck off this year."
Moghadam would later blame his behavior on a brain tumor, which he had removed last year. "It was the cause of me acting like an asshole and telling all these ballers to suck my dick," he told a reporter, though he didn't seem too fazed at the time by the procedure: When the anesthesiologist walked in to put him under, he says, he was swiping through Tinder.
Five months after the Google incident, Moghadam called his co-founders from Los Angeles, where he worked in the "Rap Genius MansionHouse in Bel Air the company used as an office.," to tell them a writer from Gawker had found his annotations on Elliot Rodger's manifesto. Moghadam's comments were intrinsically repugnant but seemed even worse because ever since the Andreessen Horowitz investment, the founders were presenting the site as a high-minded "knowledge project." Moghadam's annotations punctuated criticism of the site as little more than an elegantly presented comments section. "You take a potshot at a billionaire, or you make a dirty joke—those things can be defended as ­creativity, and stodgy people just will not be into it," Zechory said. "This was pretty much pure destructiveness." Moghadam's behavior had been the site's best publicity, but for a company with serious ambitions, he had become a liability. Moghadam resigned.
The fact that all parties knew his departure was best for the company made it no less painful. "There's no one in the world who believed in the thing we were doing other than the three of us," Lehman said. Still, the experience offered a lesson in the limits of Moghadam's gonzo approach to attention-seeking, especially coming at a delicate moment, as the company finalized a new round of funding from a surprising source: Dan Gilbert, the owner of the Cleveland Cavaliers, whose sonLast year, Zechory attended a Detroit Lions game with a friend, who recognized Gilbert's son, Nick, a minor sports celebrity because of his appearance at the NBA Draft Lottery wearing a bow tie. Nick introduced Zechory to his father. introduced him to the site. "It definitely made us nervous," Gilbert told me of the company's reputation. "Sometimes guys will come up with a great idea, but they're just not the guys to make it into a real company." Two months after Moghadam's departure, after Gilbert had been reassured of the company's seriousness, he announced he had led a $40 million investment. The company cut "Rap" from its name and placed its valuation, with winking vagueness, at "under a billion." Pando Daily, a prominent tech site, summarized the deal: "Rap Genius' $40 million round proves that you can't kill a company by acting like a dick."
Among the many tasks facing a tech company attempting to create a new means of digital communication is vocabulary: the words tweet, poke, and like had to come from somewhere. "Annotation is a mouthful," Zechory told me one day of the company's nomenclature problem. Comment had negative connotations, and note didn't seem to capture the depth the founders hoped to foster. "Tom's mom has a Genius account called 'TomsMom,' and she's now calling annotations tates," Zechory said.
"We used to hate it," Lehman said of the abbreviation. "But then Ilan thought of the Tate Modern and that made us like it. It's like curator of the Tate in one sense, but what about the more important curator of the 'tate'?"
Zechory and Lehman are more demure than their erstwhile co-founder but only by a matter of degree, and without Moghadam, they have been attempting to become more serious entrepreneurs while maintaining the free spirit that earned the site much of its early attention. Genius's traffic continues to grow—by the time Swift released her album, its treatment of every song was on the front page of Google's results—but getting visitors to become regular annotators is still a concern.
The other challenge, similar to the one faced in Wikipedia's early days, is convincing people that the content it produces is useful and reliable. Lit Genius now has more than 100,000 texts, of which the gold standard is its version of "The Waste Land," on which 93 different people have appended 317 annotations. Like the site's first rap annotation, the poem demonstrates how, as the site grows, quality improves. Its opening line ("April is the cruellest month …") was first annotated three years ago, by Moghadam, who wrote: "It's raining all the time … I agree, April is wack!" Eight other people have since edited the entry, which is now five paragraphs long and no longer includes Moghadam's exclamation at all.
One employee brought in to explore different topic areas said he was excited by the possibility of chefs marking up recipes on Food Genius and doctors explaining drug facts on Pharma Genius. The company has reached out to a number of publishing houses about getting authors to use the site, and Junot Díaz and Lev Grossman have annotated excerpts from their novels, while Sheryl Sandberg marked up the introduction to Lean In.
The founders' grand vision, however, is that Genius, the platform, will eventually make Genius.com, the website, more or less redundant. "This is the future," Lehman told me one day in the office, pulling up an article on ESPN.com. Lehman had embedded Genius's annotation platform into a story announcing the trade of Kevin Love to the Cleveland Cavaliers. Several phrases in the story were highlighted, as they would be in a song on Genius, and clicking on them produced comments from the team's owner, several ESPN analysts, and a prominent sports doctor. In various iterations, there might also be annotations from the community of noncelebrity Genius users or from a reader's Facebook friends.
Articles powered by the Genius system have already appeared on the websites of the Washington Post; Farrar, Straus & Giroux; and Forbes (the site provides an embed code, much like the kind used to post a YouTube video), and the company plans to direct its war chest toward subsidizing magazine freelance budgets in exchange for utilizing the Genius platform. After reading one such article, on Business Insider, I told Lehman and Zechory that I found the experience nerve-racking: What would I miss if I didn't click on every single annotation? "The stress is real," Lehman said, comparing it to his frustration with the footnotes in a book on constitutional law. "Some you flip back and it's this little treasure, and some you flip back and it's 'ibid. 400.' " He pointed to the hyperlink as a now-ubiquitous feature that initially produced similar anxiety, and another Genius employee noted that, when it comes to new ways of digital ­communication—status updates, 140-­character bursts, disappearing photographs—"everyone thinks everything is going to be annoying" at first.
Genius is, as start-up argot goes, "pre-revenue." The company does not sell ads, a business model that would hardly justify a $40 million investment. Though there are a number of potential revenue streams—premium accounts, licensing deals, brand collaborations—the company's overall plan is to simply become so integral to the functioning of online life that someone will pay something for it. In an interview on CNBC last year, during which Zechory wore a mesh Denver Nuggets jersey, he declared that Genius would be "bigger than Facebook, bigger than Google"—companies with billions in annual revenue. Doing so would require a user base in the hundreds of millions, who all decide that annotating texts on the internet—the founders hope, at some point, to create a system for annotating images, audio, and video, too—is preferable, or at least complementary, to tweeting or commenting or status updating, a goal that remains distant.
Zechory told me that the CNBC performance, from the company's more indulgent days, had been largely in jest. "You're like a kid in the church of capitalism, and you kind of just wanna deface the holy thing," he said. With a new round of investors to please, Zechory and Lehman had begun inching toward modesty. In an appearance on Bloomberg TV after Gilbert's investment, they wore ­button-downs and Lehman started his answer to a query about the company's monetization plans by stating politely, "That's a great question."
When I reached Moghadam in California to get his take on the company's shifting identity, he was distressed. "Tom feels like my ex-girlfriend who has a really pretty face but needs to lose a little bit of weight—you know what I mean right?" he wrote in an email. His friend, he said, was "turning into a corporate goon … The man who runs a huge company like Genius is bound to turn into an asshole."
Despite his feelings about the company's new direction, Moghadam didn't hold a grudge against his friends and said he had since found work advising several tech companies, including one that was "trying to build a huuuuge, visionary Earth-shatting [sic, I think] product in the mold of Rap Genius." He had shopped around a proposal for Genius Inc., a corporate biography he described as "what David Foster Wallace would have written if—rather than killing himself—God had tried to kill him, and had failed." No publishers had yet taken the bait. "I am going to go down in history as the Eduardo [Saverin] of Genius," he told me, in reference to Mark Zuckerberg's jilted early Facebook partner. But Moghadam wasn't just an early employee who lost out on a payday; his personality, teetering on either side of the line between brilliance and insanity, defined Genius's narrative so fully that his friends were still finding their footing without him. In the book proposal, Moghadam added, "I already see scenes from the movie when I'm asleep."
In February, Genius will vacate its suite of apartments for a four-story, 43,860-square-foot warehouse in Gowanus, which it leased after backing out of a space in South Williamsburg (Vice is moving there insteadSeveral businesses, including the indie concert space Death by Audio, were booted from the building to make room.). The new office has a 300-capacity event space, two roof decks, and enough room to accommodate a workforce that's several times the company's current size. The extra space is intended as a way to avoid the fate of other fast-growing companies—Uber has moved seven times in five years—and as a show of confidence in the long-term viability of the company. "Either it's gonna be this awesome, chill headquarters or it'll be an amazing fossil of this era," one employee told me. "This seems very 1998That year, the Dow rose 1,300 points. In 2002, it fell 1,700 points.."
One afternoon in Williamsburg, I met Lehman and Zechory a few days after a weeklong companywide retreat in Martha's Vineyard. "There's an inevitable thing with a company, in that it's a company," Zechory told me. He and Lehman were going to Yale the next day to deliver a lecture, something Moghadam had listed as one of his two goals for the company, along with publishing a coffee-table book. On Gilbert's advice, they were compiling a list of company values, which they called "ISMs": "Feel It to My Face" (never be afraid to tell others what you're thinking) and "Take the Roast out of the Oven" (unleash incomplete products into the world and see what happens). They were hipper than most corporatespeak, but only just, and not long after Lehman posted the ISMs, I got an unprompted email from Moghadam, who was disconsolate. "I think tom has finally lost his fucking mind—RIP," he wrote. "He was always fascinated by hitler/nazis/fascism—but now he has taken it too far!" He emailed later to say he had "overreacted," but a string of tweets made his position clear: "Looking to sell some of my @Genius shares! Message me if you're interested," went one.
Whenever I asked Lehman and Zechory about Moghadam, they spoke lovingly of him as a friend, and his role in growing the company, but seemed to know it was in their best interest to keep their distance. "I will always love him, he will always be my friend," Zechory said, admitting he had met up with Moghadam on his trip to California for dinner with Kanye and Nas. "But the project rolls on. It can't possibly work with him right now." He said Moghadam had recently called Tom "a bitch ass" on Facebook.
"He said I should give him head on Twitter," Lehman added.
"He still keeps in contact," Zechory joked.
The friendship seemed to encapsulate the difficulty—common to all start-up founders on the precipice of something much bigger than they intended—of growing up without shedding their original animating principles. After their appearance at Yale, Zechory got a phone call saying the provost wanted to send his thanks in the form of a singing telegram. Several days later, a man wearing a white shirt with red polka dots entered one of the apartments and began reciting a poem in front of the entire Genius staff:
Dear Tom Lehman
I think what you do's amazing
That's a compliment
But praising ain't the point of conversating
The poem name-checked Zechory ("Your Brother standing next to thee"), then turned reflective:
Trust me folks, I get it. My lifelong dream is
To work where I could have unlimited
    free Seamless
All this to say I'm a member of your genus
I'm looking for a genie, so I can become a Genius.
The man held up a sign that said HIRE ME! One employee told me, "If there's anyone in the world who would be susceptible to that kind of craziness, it would be Tom and Ilan." Zechory told the man to come back for a more formal interview.
*This article appears in the December 29, 2014 issue of New York Magazine.