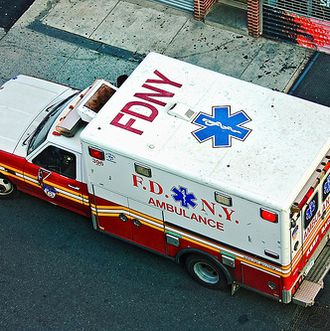 A minivan crash in Borough Park, Brooklyn, on Tuesday night left a 10-year-old girl dead and her pregnant mother pinned beneath the car. Police were able to rescue the mother and transport her to the hospital, where she delivered a healthy baby girl. Both she in the baby are in good condition.
According to the Daily News, the girl and her mother were crossing the street mid-block around 9 p.m. when a minivan driven by 22-year-old Bilal Ghumman slammed into them. The girl was taken to Maimonides Medical Center but died later of severe trauma. 
Ghumman was arrested on an outstanding warrant for marijuana possession and charged with unauthorized use of a vehicle.