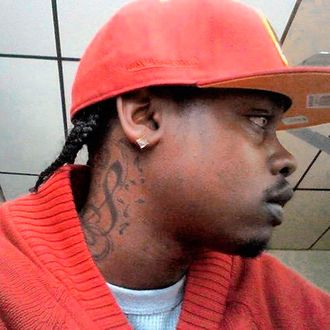 As thousands of New Yorkers protested the lack of indictment in the Eric Garner case, Brooklyn Attorney General Ken Thompson announced that a grand jury would consider charges against the NYPD officer who killed Akai Gurley. Peter Liang, a rookie, fatally shot the unarmed 28-year-old while patrolling a dark stairwell in East New York's Pink Houses. While the NYPD has characterized the shooting as an accident, Thompson said, "It is important to get to the bottom of what happened."
Thompson said he wasn't sure when the grand jury would convene, as prosecutors haven't yet finished their investigation. He also didn't say what charges he would ask the jurors to consider.
Thompson's announcement came just after Gurley's mother spoke out for the first time since her son's death. "I need justice for my son. I want my son to rest in peace with the respect he deserved. It's like I feel like I'm lying in the morgue with him right now. I need my son back," said a crying Sylvia Palmer at a Friday press conference. "My son was my heart and now he's taken away from me." Gurley's funeral is scheduled for Saturday.