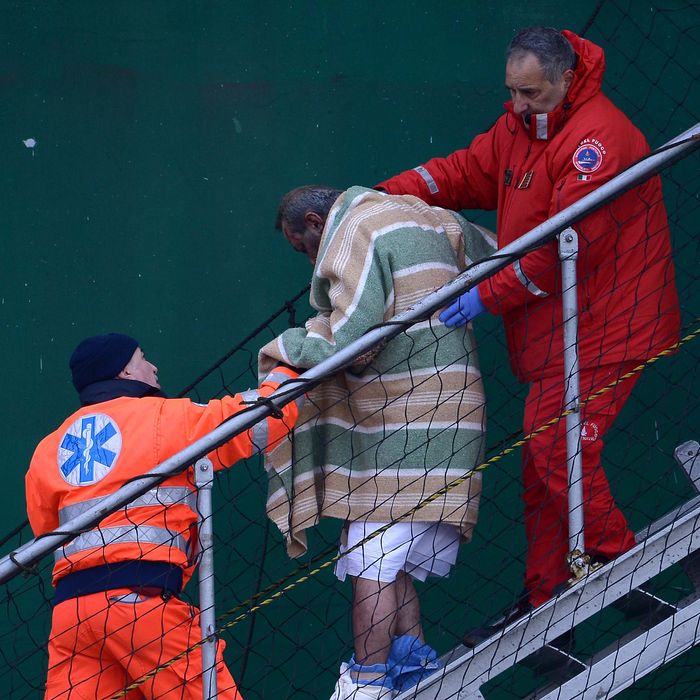 Photo: Filippo Monteforte/AFP/Getty Images
After battling rough seas, gale-force winds, and freezing temperatures, rescuers have finished evacuating the Greek ferry that caught fire early on Sunday morning en route to the Italian port of Ancona. The death toll is now at 10, and 427 people have been rescued in a difficult operation that involved helicopters, planes, coast guard vessels, and nearby merchant ships. The ship was carrying 478 passengers and crew members, and officials have yet to explain the discrepancy.
It's also unclear what started the fire in the ferry's car deck, which drove passengers to the vessel's upper deck, where they spent several hours in driving rain and hail, waiting to be rescued. Dozens of survivors have been hospitalized with hypothermia. "It was like a scene from hell," a Greek woman told TV networks. "There was a hailstorm, the ship was pounded by giant waves and there was fire everywhere. The deck was burning under our feet. It is a miracle that we survived."
This post has been updated based on new developments.