Internet, meet your new laughingstock: Ben Edelman is an associate professor at Harvard Business School, where he teaches something called "Negotiation, Organizations & Markets." His own website informs us that, in addition to molding young-ish minds over at HBS, he advises organizations such as Microsoft, the NFL, the New York Times, Universal Music Group, and Wells Fargo on "preventing and detecting online fraud (especially advertising fraud)." While Edelman sounds like a busy guy, he somehow found the time to threaten and harass a small-business owner who resisted Edelman's attempt to bully him out of $12 (or $8, depending on how you look at it).
Last week, Edelman ordered some Chinese food from the Brookline, Massachusetts–based Sichuan Garden. After receiving his delivery, he discovered that he had been charged $4 more than he had expected to be, based on the menu posted to the restaurant's website. Apparently unable to just let this slide, he emailed Sichuan Garden for an explanation.
Ran Duan, whose parents founded the restaurant, replied by explaining that, as is often the case, the prices listed online were out of date. He also apologized for the confusion and offered to send Edelman an updated menu. Edelman's response, which Duan forwarded to Boston.com, is below: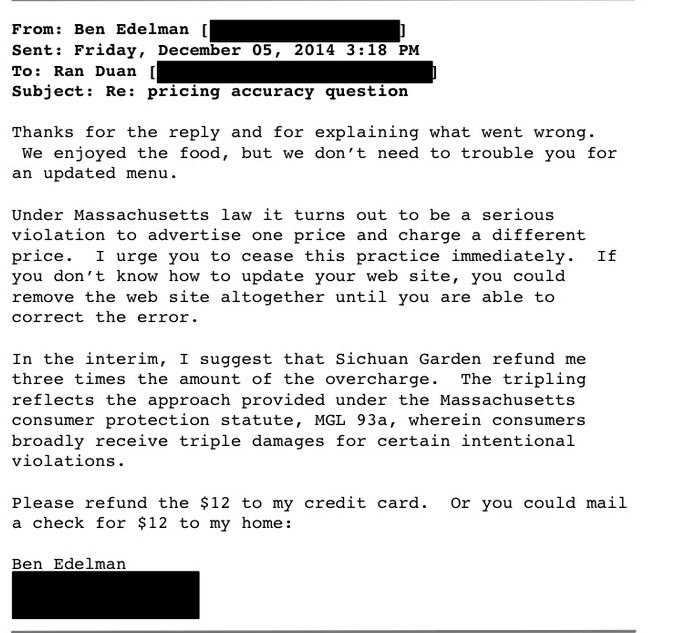 Rather than follow Edelman's unreasonable "suggestion," Duan instead offered to refund him the difference between the old prices and the new ones. Edelman did not find this acceptable: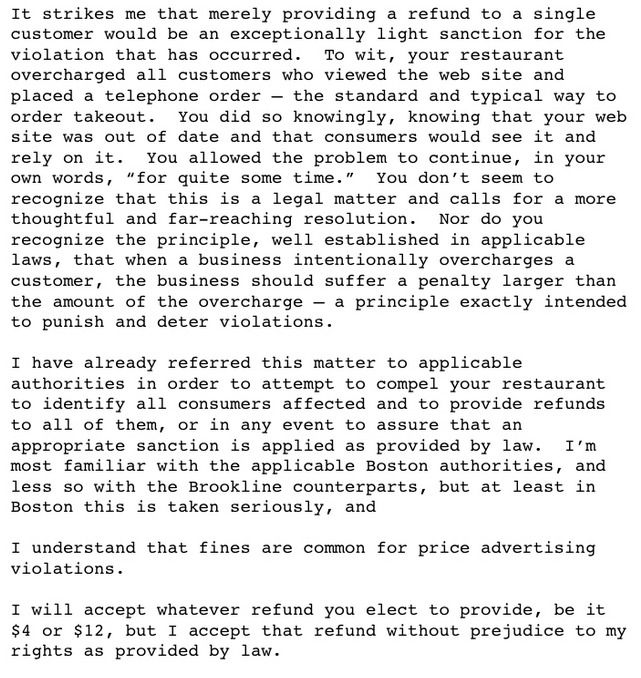 Once again, Duan sent a reasonable response: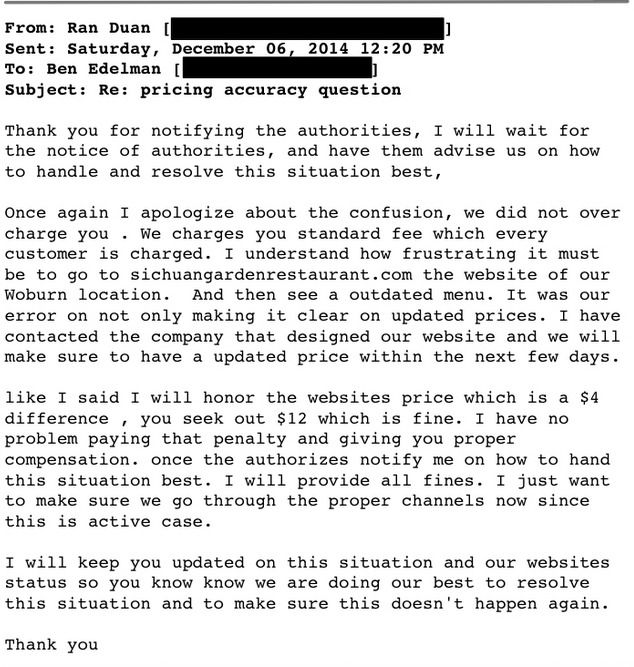 Plus an update: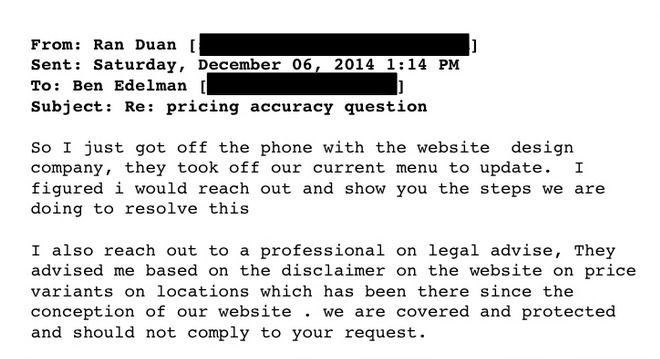 And, once again, Edelman refused to behave like a human being: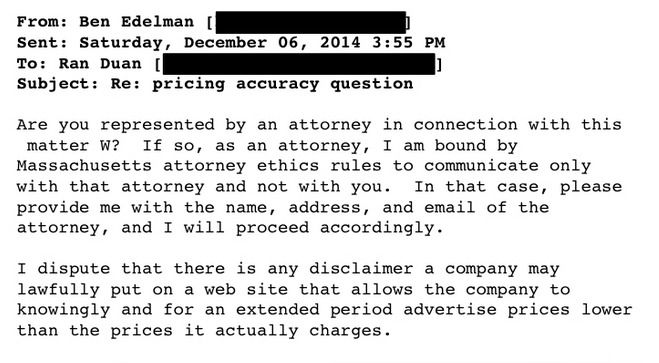 The exchange goes on (and on and on) like this for several hundred more words, all of which can be read right here.
When contacted by Boston.com, Edelman maintained that "the situation" with Sichuan Garden "certainly" seems like one "that could call for legal redress." "But," he added, "this is a small business in the town where I reside." Having already informed Brookline town officials about what happened, he now plans to take "a few days" to decide whether he wants to pursue the matter further. We trust that he'll make the right choice.