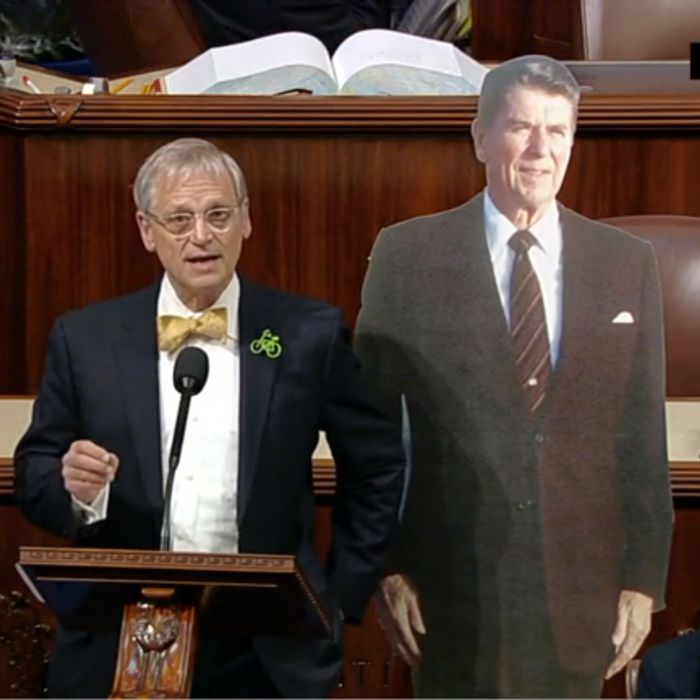 The latest, hottest prop for House Democrats is a rather unexpected one: A cardboard cutout of former president Ronald Reagan. The Republican has been accompanying some Democratic congressmembers for the last few days, ever since an aide to Oregon Representative Earl Blumenauer bought the thing online for $30.
Blumenauer brought the Gipper along when he argued for a 15-cent raise on the federal gas tax, Chris Moody reports, because such taxes also went up while the godfather of the modern GOP was in office. The next day, Reagan reportedly stood next to Representative Luis Gutiérrez as a supporter of immigration reform. (Reagan signed an amnesty bill in 1986.)
The staffer responsible for this impulse buy, Patrick Malone, told CNN that the GOP tends to forget how much of what they oppose actually happened under the former president, and that the Dems don't intend to stop using him. "We're not going to put him in deep storage," he said.