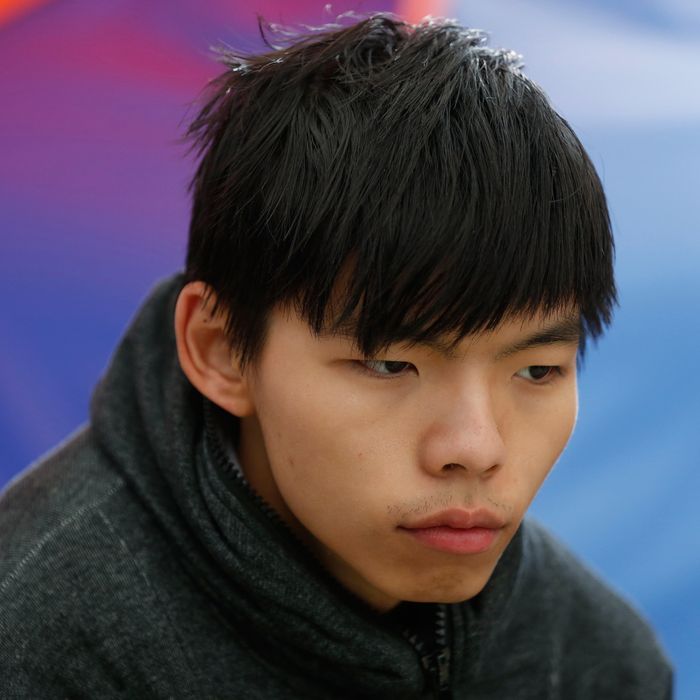 Photo: Kin Cheung/AP/Corbis
Hong Kong student activist and protest leader Joshua Wong is on a hunger strike. The scrawny Scholarism leader says he'll continue his protest as the ultimate effort to get a meeting with officials after months of pro-democracy protests, even as his older colleagues in the Occupy movement have abandoned him and turned themselves in to authorities. 
"I know it is really harmful to my body, however it is the only way to give pressure to the government to get a meeting with us," Wong said as he explained his hunger strike to CNN. "If the government can have a proper meeting with [activist group] Scholarism to discuss whether political reform will be launched immediately, we will stop the hunger strike."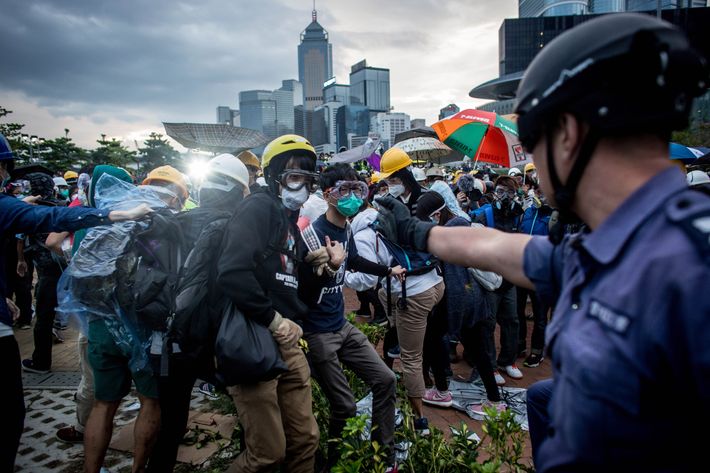 Following crackdowns on protestors Monday, Benny Tai, Chan Kin-man, and Chu Yiu-ming — two professors and a pastor — surrendered their role as leaders of the parallel Occupy Central With Love and Peace movement. "As we prepare to surrender, we three urge the students to retreat — to put down deep roots in the community and transform the movement to extend the spirit of the Umbrella Movement," they said in an open letter. At a press conference Tuesday, they said they would surrender to authorities by Wednesday night, even though there is no outstanding warrant for their arrest.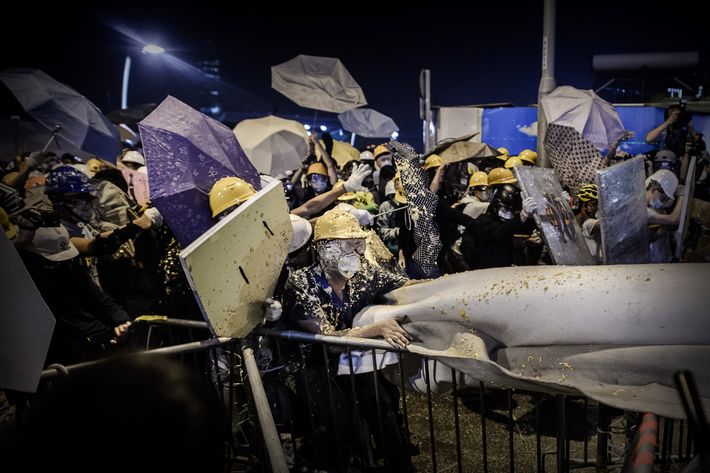 But as happens with many coalitions, Hong Kong's protestors are choosing between different leaders with different styles. CNN reports that, despite widespread distaste for the protestors, the middle-aged troika doesn't have enough popular support for its resignation to be meaningful. The movement, meanwhile, is still no closer to its goal of democratic elections. "We do not have any plan," activists told the network.