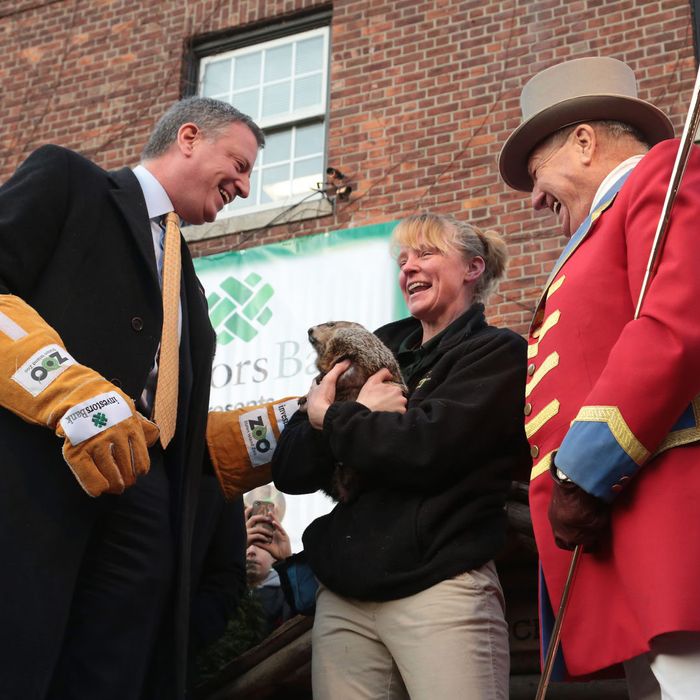 Photo: NYC Mayor's Office/flickr
Controversial animal-rights group PETA, known for staging elaborate protests involving nudity and red paint, has selected New York City mayor Bill de Blasio as its 2014 person of the year. It is recognizing the mayor for his advocacy on behalf of carriage horses, circus animals, and veganism.
"When the mayor of New York City talks, the world pays attention, and Mayor de Blasio's kindness to animals and determination to protect them speak volumes," said the group's president, Ingrid E. Newkirk. It's not the first time the mayor has been recognized by the group, either. Earlier this year, he accepted the award on behalf of New York, which was honored for being the most vegan-friendly city. 
As mayor, de Blasio has committed to eliminating horse-drawn carriages in Central Park, a move championed by many animal-rights activists who say that the horses endure harsh work conditions and are at high risk for injury and death. He has also voiced concern about animal circuses, and considered banning them in the city. He loves animals — as long as he doesn't have to handle them outright: