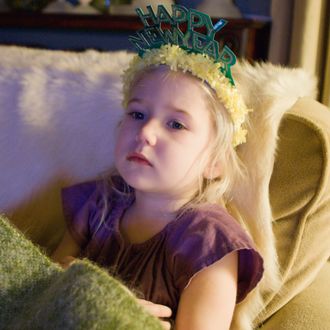 Photo: Michael Edwards/Getty Images
The evil geniuses at Netflix have devised a way to keep parent-child fights to a minimum this New Year's Eve. For all parents who wish to trick their children into an early bedtime, the online video-streaming service has created a fake countdown clock that will convince kids it's time to go to bed way before midnight actually strikes.
The three-minute countdown is hosted by an animated lemur called a "King Julien," because kids are weird and like weird things. The video can be queued up and streamed at any time by the 34 percent of parents who can't let their kids stay up past their bedtime for one goddamn night.
Netflix subscription: $8.99 a month. Lying to your kids so you can guiltlessly clink champagne glasses and make out wildly with your significant other at midnight? Priceless.