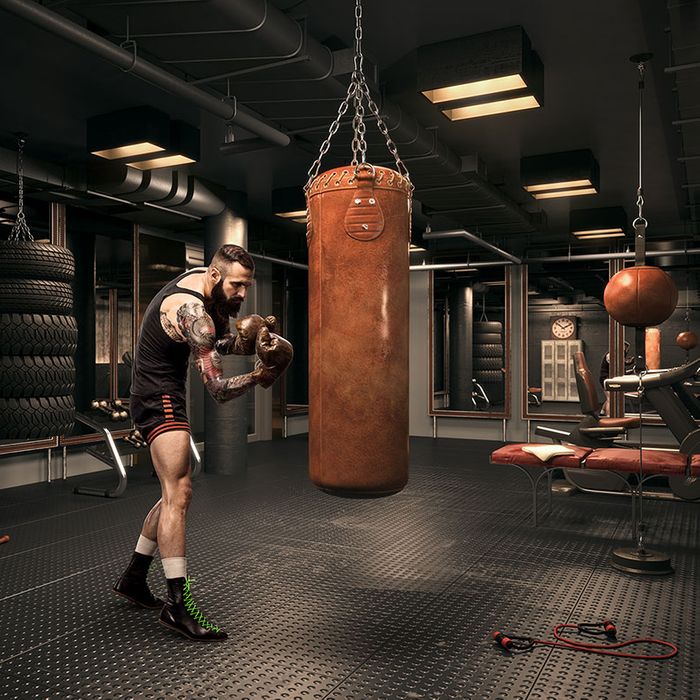 The boxing gym at 15 Renwick.
A new steampunk-themed luxury condo building is opening across from the New York Magazine offices, and oh, what a building it is! Just browse through 15 Renwick's website for some insight into what bajillionaire hipsters can expect from a boutique developer's take on the 18th century.
The 11-story building, which is slated to finish construction by the end of 2015, will come with a variety of modern amenities, including a roof deck, bike storage, and washer/dryers, because people in Victorian times definitely had those. Even though it's a totally new building built using totally new materials that will house people who were born in the 1980s instead of the 1780s, 15 Renwick is refusing to sacrifice authenticity. The building will also come with a 24-hour "butler" and an old-timey boxing gym.
Unfortunately for those of us forced to constantly gaze upon this monstrosity, 15 Renwick will not come with a residential guillotine.