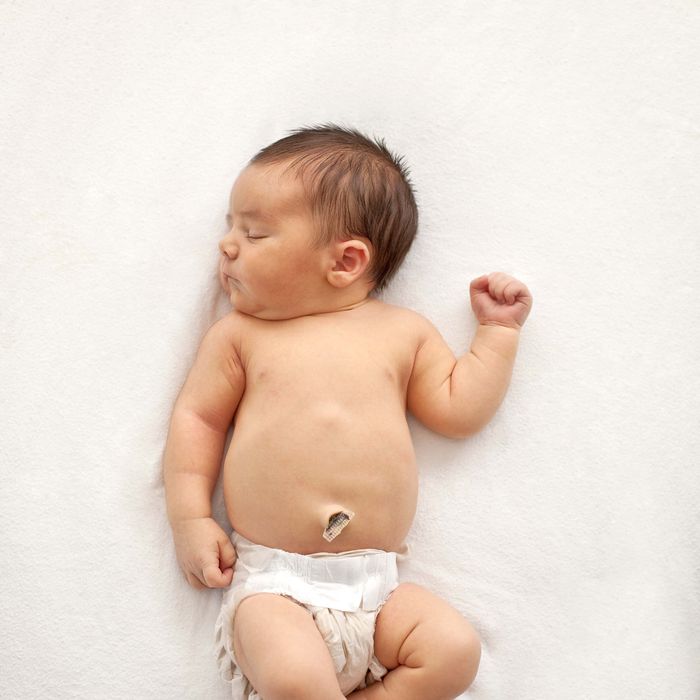 Photo: Siri Stafford/Getty Images
New York City's health department did some holiday cleaning this week, and finally tallied the results for the most-popular baby names of 2013 — days before the start of the new year. The numbers show that multiyear favorites Jayden and Sophia continue to hold the top slots for boys and girls, respectively, in New York, with Jayden defending his throne for the fifth time, and Sophia reclaiming hers for the second. No fruit-, vegetable-, or object-related names made the list. 
Another spelling of Sophia — Sofia, with an f — was ranked eighth. Isabella, which was the most-popular girls' name until Sophia took the lead two years ago, remains No. 2, followed closely by Emma and Olivia. Ethan, Jacob, and Daniel follow Jayden on the boys' side.
Gothamist pulled together race-based breakdowns of the names, which show that Sophia and variants thereof only cracked the top ten among Hispanic, white, and Asian/Pacific Islander New Yorkers. (Black New Yorkers preferred Madison, London, and Aaliyah.) Jayden, on the other hand, captured the hearts of Hispanic, black, and Asian/Pacific Islander residents, with white parents naming their boys David, Joseph, and Michael instead. (White New Yorkers in general preferred names originating in the Hebrew Bible, with Sarah, Leah, Rachel, Chaya, Miriam, Ava, and Chana rounding out the girls' top names.)
Borough-by-borough breakdowns show that Jayden is the most popular boys' name in the Bronx and Queens, while David takes the lead in Brooklyn, Joseph in Staten Island, and Alexander in Manhattan. Girls' frontrunner Sophia holds first place in Queens and Staten Island, while Isabella is first in the Bronx, Emma tops in Manhattan, and Esther wins in Brooklyn — keeping with the borough's Hebraic trend. 
Naming a baby "is for many parents a tremendously meaningful moment in their life," said health commissioner Mary Bassett in a press release. Unfortunately for expecting parents who want to give their kids a unique name, we won't know the 2014 results for a while. Our advice: Don't go with Taylor or Kale.