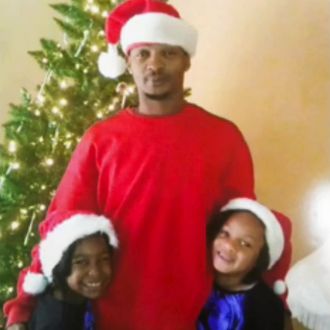 A Phoenix police officer shot and killed an unarmed black man on Tuesday night as protests swelled around the country over similar incidents in Ferguson and Staten Island.
USA Today reports that 34-year-old Rumain Brisbon was pulled over in an SUV after a nearby resident reported that a drug deal was going on within the car. Brisbon reportedly emerged from the car and attempted to flee on foot, refusing to comply with the officer's orders. They ended up "tumbling" into a nearby apartment, where the officer attempted to restrain Brisbon's hands but couldn't. He fired two shots into Brisbon's torso when the struggle continued and he believed the suspect was carrying a gun; it turned out simply to be a bottle of pills.
Phoenix police spokesperson Trent Crump defended the unnamed 30-year-old officer's actions in a statement on Wednesday. "Let's be very clear: The officer was doing what we expect him to do, which is investigate crimes that neighbors are telling him are occurring in that part of the complex," he said.