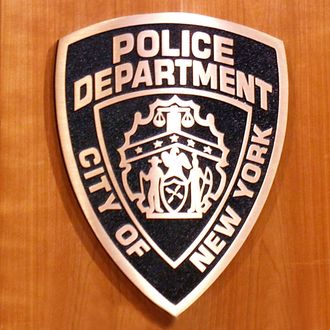 Photo: Spencer Platt/Getty Images
More damning details are emerging about the fatal shooting of 28-year-old Akai Gurley in NYCHA's Pink Houses last month, with the New York Daily News reporting Friday that officer Peter Liang's first actions were to text his NYPD union rep rather than to call for help for the man he just shot.
It took more than six and a half minutes after shooting Gurley for Liang and partner Shaun Landau to check in with their superiors, a source told the Daily News, despite attempts from higher-ups to reach them after a neighbor reported hearing a gunshot. Moreover, the two officers reportedly did not know the address of the building they were patrolling — and likely should not have been in the building at all. The sources said that deputy inspector Miguel Iglesias, at that point the commanding officer of that housing bureau, told police, "I want a presence on the street, in the courtyards — and if they go into the buildings they were just supposed to check out the lobby."
These new details don't look great for the NYPD, although a grand jury investigation into the case has yet to be announced. The NYPD and the DA's office, meanwhile, declined comment to the Daily News. 
Updated, 2:40 p.m.: The Patrolmen's Benevolent Association, a union for NYPD officers, denied these charges in an email to Buzzfeed: "The Daily News story about the officer texting a union delegate does not appear to be true. We have over 400 delegates but the ones that serve the area he was working in did not receive any texts from him," said spokesman Albert O'Leary.