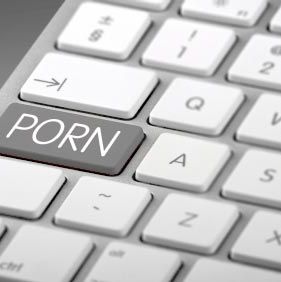 Photo: Peter O'Toole/iStockphoto
A law enacted in Britain that regulates sex acts in DVD pornography has been expanded to also include any XXX material shot for online consumption. The Audiovisual Media Services Regulations 2014 has banned a host of sex acts from being depicted in U.K. porn, which has anti-censorship groups reeling but is probably not that big of a deal because everybody knows the weirdest porn still comes from Japan.
The list of sex acts banned from U.K. porn includes:
Spanking

Caning

Aggressive whipping

Penetration by any object "associated with violence"

Physical or verbal abuse (regardless of  if consensual)

Urolagnia (known as "water sports")

Female ejaculation

Strangulation

Facesitting

Fisting
The ban doesn't mean U.K. porn connoisseurs can't watch porn that includes stuff like spanking, but simply that porn filmed in the U.K. can't include those acts. Sounds like U.K. freaks will have to settle for some good ol' fashioned Japanese tentacle porn.