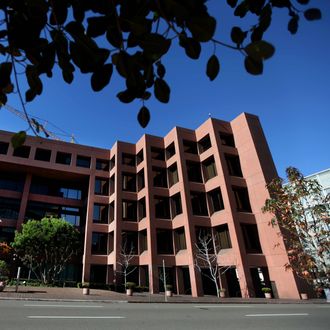 Photo: Sandy Huffaker/Corbis
The bomb squad was called to a San Diego federal courthouse yesterday after someone spotted "an egg-shaped piece of aluminum attached to an electrical cord" on a patio next door. Fearing it was an explosive device, the building was briefly evacuated while the squad investigated the threat.
So was it a bomb? Nope, just your regular run-of-the-mill egg vibrator.
Next up: San Diego area residents mistake a dildo for a gun.