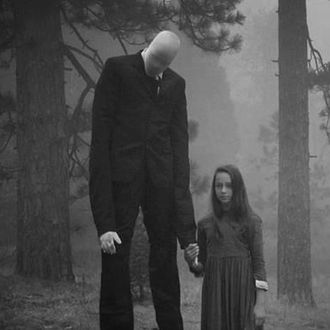 Both girls suspected of luring a classmate into the woods and stabbing her 19 times in an effort to please the fictional character Slender Man were ruled competent for trial in court today. Morgan Geyser, 12, was found incompetent in August, but a state psychiatrist said she's improved through treatment. Her attorneys were expected to challenge the ruling, but announced that they were dropping their objection.
The Milwaukee Journal Sentinel reports experts were split in the case of 13-year-old Anissa Weier. During a separate three-hour hearing, two defense psychologists said she was incompetent, and a court-appointed psychiatrist concluded she was competent. All three said she's bright and broadly understands the serious charges she's facing, but had problems making decisions about things like whether to plea bargain, owing to her age. When asked about her situation by Judge Michael Bohren, Weier answered, "I consider myself incompetent, sir." However, Bohren sided with the state's expert.
Both girls' defense teams are expected to motion to move their case to juvenile court. They're facing 60 years in prison as adults, but may only be held in a secure facility until they're 25 if tried as juveniles.