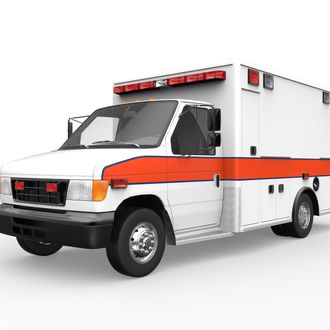 One homeless man in Detroit saw a beautiful opportunity unfold before him, and he decided to seize that opportunity, consequences be damned. 
The unnamed man reportedly stole an ambulance that had been left idling outside McLaren Hospital and decided that, now blessed with the gift of mobility, there was only one place he wanted to go: the titty bar.
When cops tracked the man down using GPS, he said he was on his way to a strip club named the Booby Trap, which had apparently (and sadly) been renamed the King of Diamonds strip club. He may face auto theft charges; they can take away his freedom, but they can't take away his dream.