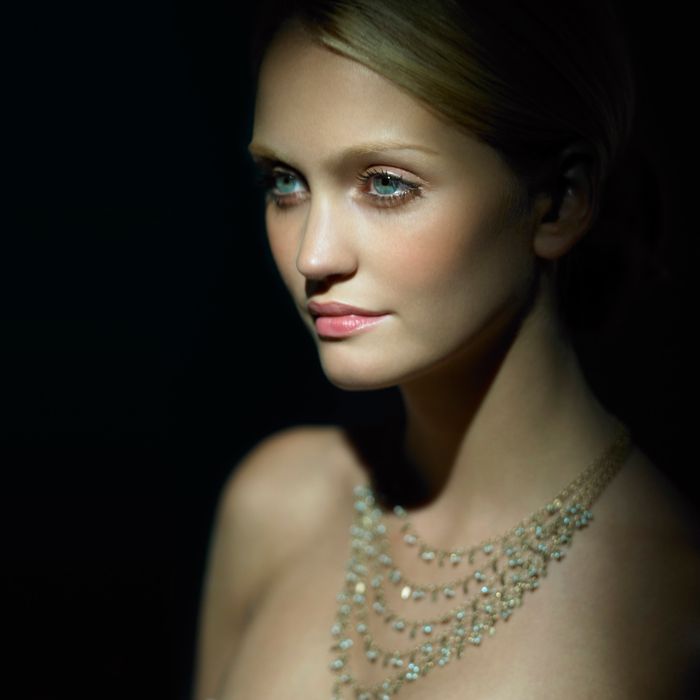 Photo: Adrianna Williams/Corbis
This week, Intelligencer profiles five inventors with big ideas that could make life a little bit better and more interesting for everyone.
Right now, a stunning Hoorsenbuhs Diamond & Gold Dame Phantom Ring is high on many jewelry wish lists. It's perfectly covetable, fashion-forward, and, because it's made from opulent 18-karat gold and white diamonds, retails for just under $6,000. To enjoy the experience of wearing a piece like this, consumers are left with these options: fork over the six grand, find a not-quite-convincing costume-jewelry version that feels like a throwaway item, or seek out a really good counterfeit (and hope your finger doesn't turn green).
"It's been very difficult to figure out how to do on-trend jewelry that's in a price point that's accessible to the consumer," says Ivka Adam, one of the founders of Iconery, a soon-to-launch jewelry marketplace that plans to fill that hole by selling products in the price range of $200 to $1,000. "You either have brass-plated costume jewelry or very expensive, more traditional fine jewelry."

In conceiving of Iconery, Adam says she and her co-founders, Einaras Gravrock and Jess Leroy, simply thought to themselves, "Let's be the destination for fine, on-trend jewelry while offering a customer experience that will be highly editorialized and curated as if they're checking out a Lucky magazine version of fine jewelry." Funnily enough, she did in fact enlist Andrea Linett, co-founder of Lucky, as creative director.
 
Most interesting, though, is the technological trick that allows them to sell beautiful, of-the-moment jewelry at relatively cheap prices: They create the pieces on 3-D printers. While the new technology might seem gimmicky, this isn't the standard Makerbot plastic jewelry. Iconery utilizes 3-D printers specifically designed for the fine-jewelry industry — that is, the same technology used to create high-end, one-off pieces by Tiffany, Van Cleef, and Cartier. The advanced machinery will allow them to produce even the most intricate and fine micro-pavé pieces on an expedited timeline from their manufacturing headquarters in Los Angeles.
 
So how does it work for the customer? If all goes well, customers will be able to customize various preset jewelry designs to create pieces that are fashion-forward and affordable. Say you want a gold-and-white-diamond ring that feels as high end as the Hoorsenbuhs ring. You'll go to the Iconery website — the company is aiming for a spring 2015 launch — and select a design. (On the site, there will be a curated selection of styles from up-and-coming designers as well as big-name jewelers.) From there, you'll make choices that determine how much it will cost. For instance, if you know you can't afford 18-karat gold and white diamonds, select vermeil (sterling silver coated with gold) and white sapphires — it will still feel just you've purchased a $6,000 piece, but only set you back $400. And you'll have it within two weeks.

Thanks to the 3-D printer behind the curtains, customers will have access to chic, trendy pieces that feel as opulent as fine jewelry, but at prices that fall in the retail sweet spot, according to Adam, who says she had the idea after a stint heading up mobile at fashion ecommerce site Modnique.com (prior to that, she worked at eBay). At Modnique, she noticed that customers had an insatiable appetite for jewelry. "We couldn't keep it in stock," she says.
 
Adam says that pleasing customers isn't her only goal — she also hopes that Iconery will help new designers by offering them a means to create new lines without a large investment of capital. New brands could have a ready-made audience, as well as a clear route for producing and selling. What about more established designers? Iconery.com can be another channel to help build brand awareness and grow online distribution.
 
"We felt it would be so much more impactful, both for designers and for customers, for us to build a marketplace," she says. "The consumer doesn't have to learn a new technology, they don't have to learn a new way of engaging or buying or browsing or reading content. It just allows them to get the style that they've always wanted, but at the price point they're willing to pay."