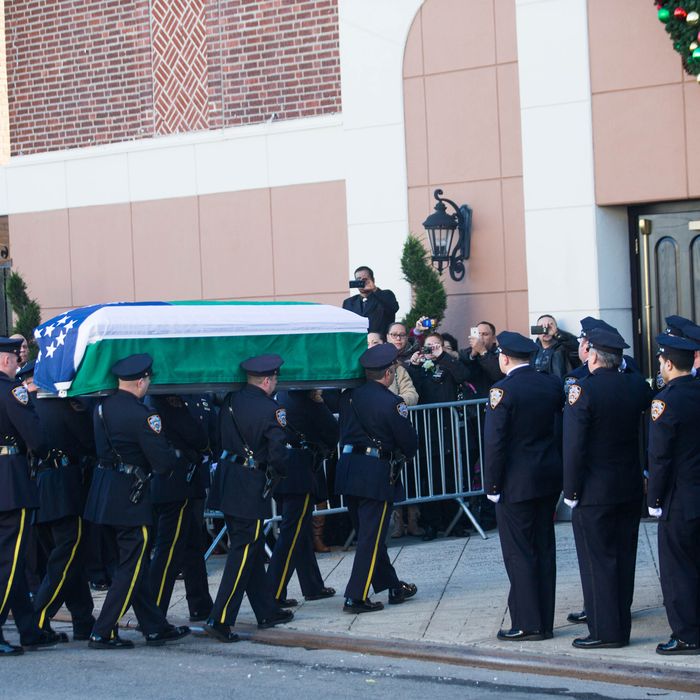 On Friday afternoon, thousands of cops and civilians gathered at the Christ Tabernacle Church in Glendale, Queens, for the wake of NYPD officer Rafael Ramos, who was shot and killed alongside his partner, Wenjian Liu, last week. Ramos, a 40-year-old father of two sons, was deeply religious and regularly volunteered at the church, welcoming parishioners to Mass and helping them find their seats before the ceremony began. "We loved his faithfulness and the way that he served people, and we're going to miss him a great deal," said Pastor Ralph Castillo, who also praised Ramos's "infectious smile."
Cops could be seen patrolling nearby rooftops as the hearse carrying Ramos's body arrived at Christ Tabernacle.
Church officials told the New York Times that only Ramos's relatives and members of the NYPD would be allowed inside for the 7 p.m. memorial service, but the proceedings will be broadcast on jumbo screens outside the building. Ramos's funeral, which Vice-President Biden is expected to attend, is scheduled for Saturday at 10 a.m.