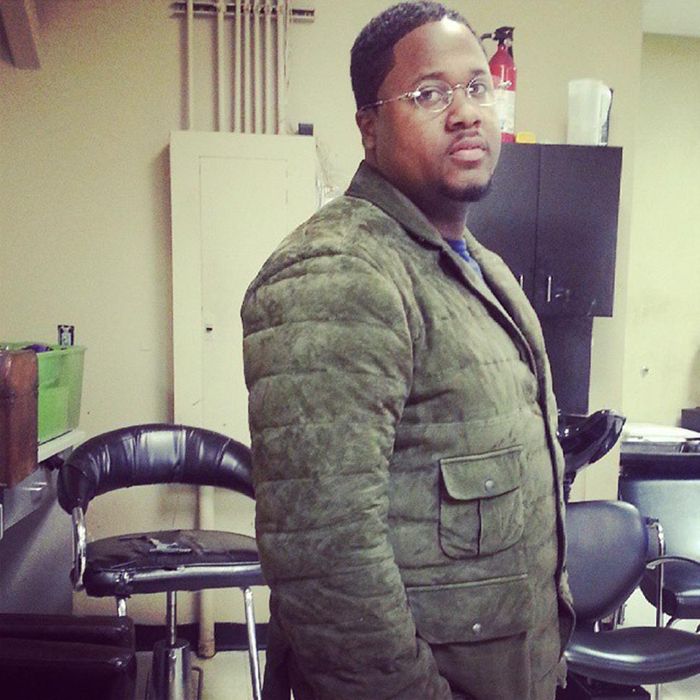 On Saturday afternoon, 28-year-old Ismaaiyl Brinsley shot NYPD officers Rafael Ramos and Wenjian Liu as they sat in their squad car in Bed-Stuy. With the cops fatally wounded, two Con Ed workers who had witnessed the shooting chased Brinsley toward the nearby Myrtle-Willoughby G stop. Tipped off by the Con Ed workers, police officers ran into the station where, with about ten people watching, Brinsley shot himself in the head.
In the day since the tragedy, investigators and the media have pieced together some details of Brinsley's life, as well as a rough timeline of what he did immediately before killing Ramos and Liu. Here's what we know so far:
Brinsley had a long criminal history. According to NYPD Chief of Detectives Robert Boyce, Brinsley had been arrested at least 19 times over the course of his life. The Wall Street Journal reports that charges against Brinsley in Ohio and Georgia included "theft, felony possession of a firearm, making terroristic threats, and carrying a concealed weapon." The New York Times reports that he was convicted of felony gun possession and sentenced to two years in prison sometime in 2011. However, Boyce said that investigators didn't find any violent crimes on Brinsley's record.
He had attempted suicide in the past. According to Boyce, Brinsley's family said that he was estranged from his mother and sisters and that he had tried to hang himself last year. Brinsley's mother also said that she was frightened of her son and indicated that he had been medicated for mental illness in the past. His childhood was described as "violent."
Brinsley was from New York, but hadn't lived here for a while. The WSJ reports that he was born in Brooklyn, where some of his family, including his mother, still lives. Brinsley went to school in New Jersey and seems to have spent the last decade or so living in various places in Ohio and Georgia. His last known residence was an apartment in a suburb of Atlanta. 
He shot his ex-girlfriend before attacking Ramos and Liu. Just before 6 a.m. on Saturday, Brinsley showed up at the Owings Mills, Maryland, apartment of his former girlfriend, 29-year-old Shaneka Nicole Thompson, who he had recently dated for less than a year. "He had a key to the apartment he shouldn't have had," said Boyce. "She wanted nothing to do with him." Brinsley shot Thompson in the stomach and fled the home with her phone. Shortly after, he called Thompson's mother and told her that he'd shot her "on accident." Thompson was hospitalized and is expected to survive. 
Brinsley posted disturbing messages to social media as he traveled to New York. After shooting Thompson, Brinsley boarded a New York–bound Bolt Bus. He then made these posts to Instagram: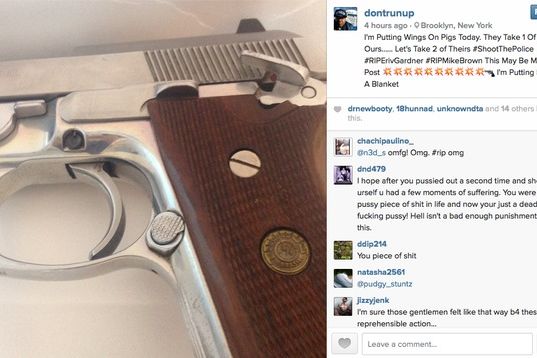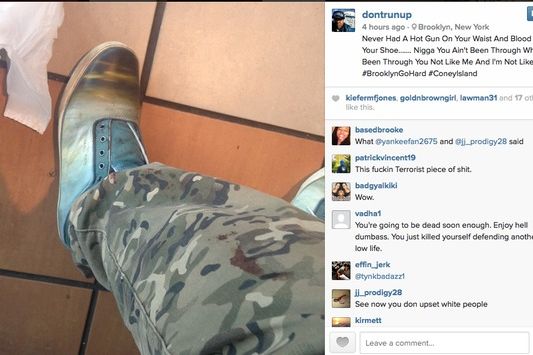 He also made a Facebook post reading, "I Always Wanted To Be Known For Doing Something Right……. But My Past Is Stalking Me And My Present Is Haunting Me." The NYPD said that Brinsley had made "very serious" anti-police posts on social media in the past.
Just before the shooting, he told people to "watch what I'm going to do." Brinsley arrived in New York at around 10:50 a.m. on Saturday. Investigators aren't quite sure how he spent the rest of the morning and the early afternoon, but he did meet at least two men in Bed-Stuy before the shooting. According to Boyce, Brinsley asked the men if they had a gang affiliation and encouraged them to follow him on Instagram. (Boyce said that Brinsley didn't appear to have been a part of any gang.) "Watch what I'm going to do," he told them.
The Washington Post reports that at, "About 2:10 p.m., Baltimore County police called New York's 70th Precinct to discuss the threatening Instagram posts and informed officers that Brinsley's phone was 'pinging' at a location in their precinct. At the same time, Baltimore County authorities said they faxed a 'wanted' poster to the NYPD with information about Brinsley. Around 2:50 p.m., they sent a teletype with the same information in the flier to NYPD's 'real-time crime center.'" But as we all know, they were too late: Brinsley walked up to Ramos and Liu's vehicle at 2:45 p.m.