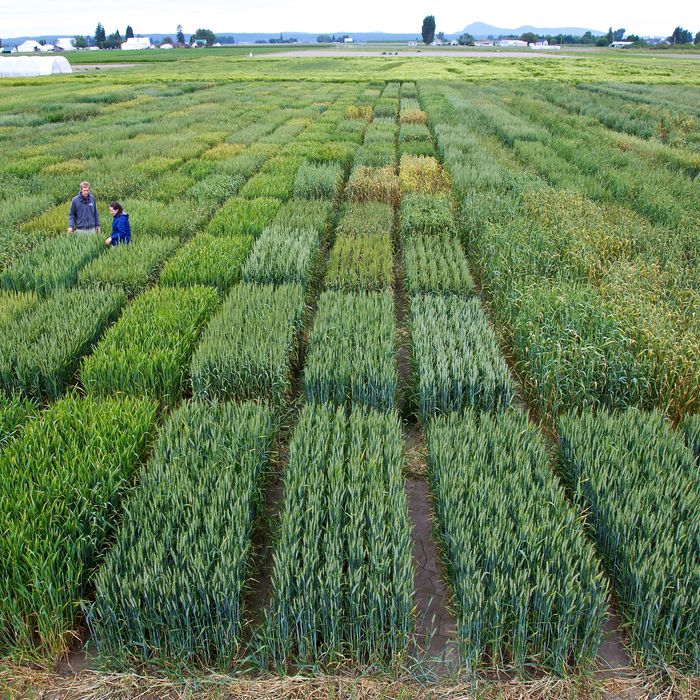 Photo: Matt Hagen/Washington State University
This week, Daily Intel profiles five inventors with big ideas that could make life a little bit better and more interesting for everyone.
If anyone ever assembled a crop-breeding all-star team, Washington State University's Dr. Stephen Jones would be the captain. Jones, a wheat breeder, pals around with chefs like Blue Hill's Dan Barber and Tartine's master baker Chad Robertson, while his facilities, located about an hour north of Seattle, have become a sort of unofficial national headquarters for people interested in bread at its most fundamental level: the seed itself.
The first time I heard of Jones was at Barber's restaurant near Tarrytown, Blue Hill at Stone Barns. During dinner about a year ago, a bread course — a compact slice of dark, sweet, just totally perfect whole-grain toast — was accompanied by a server carrying an iPad into the dining room. She wanted to tell our table a bit more about Barber's plans for his bread. The chef had been working with Jones to develop his very own grain that prioritized flavor over any other trait. As Barber explains in his book The Third Plate, this wasn't genetic modification — it was OG breeding, manually mixing the pollen of one wheat variety into the stigma of another (in this case, a prized Spanish variety named Aragon 03).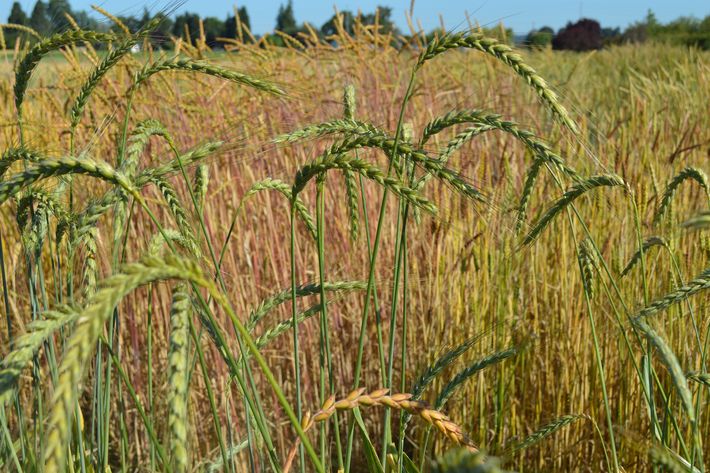 The result was a brand-new breed of wheat called — what else? — Barber Wheat. Not only are Blue Hill's bakers now using it in their bread, it's also being grown by Barber at Stone Barns.
And today, Steve Jones and @StoneBarns gave me a birthday present: Jack Algiere planted Barber Wheat in the SB field. pic.twitter.com/WCxTJ1cqS5

— Dan Barber (@DanBarber) October 2,

2014
But Barber Wheat is just one of over 40,000 wheat lines overseen at Jones's research center, and even that is just the start of his almost maniacal focus on wheat and bread. Several years ago, he started a project called the Bread Lab, a Washington State program that approaches grain breeding with a focus on the eventual culinary end goal. The idea came about because Jones says he was tired of the USDA and Big Ag dictating the traits that he needed to breed for. "They would tell us [a certain wheat variety] doesn't make a good loaf of bread. Well, what they meant was an industrial, high-speed, mixing, full of junk, white — just lily-white — bread," Jones says. "And we didn't want that opinion, so we had nowhere to go."
The idea behind Bread Lab was to create a place where everyone involved in the entire process — breeders, farmers, millers, maltsters, bakers, or even brewers — could come together. "There's a very scientific lab with analytical equipment and Ph.D. students doing things," Jones says, "And then they walk to the other side of the room, and now they're baking bread and scones, and they're doing pasta and things like that."
One huge development is that it's made the people who actually use the whole grains realize that flavor is only part of the equation. A lot of what Jones is trying to do is prove that non-industrial wheat — the kind of grain that has a real terroir — is as sustainable, if not more so, than anything that's grown purely as a commodity crop. "The driver for Steve is, How do the farmers make money growing this?" Barber says. "I'm the guy who's fetishizing and romanticizing heirlooms, so I'm not one to talk, but that's not a sustainable way to think about the future of food because it's not going to make farmers a lot of money and ultimately they aren't going to grow it."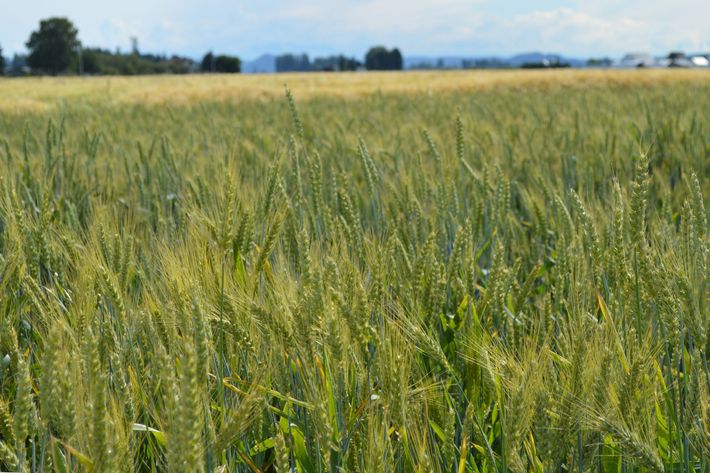 Barber explains that with crops that are heavy in water — like a tomato — the quality of flavor and nutrition is often inversely related to the size of the growing operation. That's not the case with wheat. "Wheat is one of the great serendipitous foods of the world," Barber says. "With a squash, generally speaking, you have to select for either yield or flavor and nutrition, which are pretty much parallel. You can't have a truly delicious squash without nutrient density." But a wheat variety that yields four and a half tons per acre doesn't have to provide any less nutrition, or flavor, than a variety that yields one and a half acres over the same amount of land."
So Jones is as focused on crop yield as he is on the flavor of the bread or pasta that same crop ends up making. "We have a real funky, cool heirloom wheat here that yields 800 pounds per acre," Jones says of his wheat supply. "And we have a new variety that we developed that tastes maybe better, and it'll yield 8,000. That allows for access, and that allows us to dismiss this whole elitist bullshit … it yields plenty, the farmer doesn't have to charge a fortune for it, neither does the miller or the baker or the chef."
Suddenly one of the biggest obstacles to getting high-quality food into everyone's hands at an affordable price point disappears. "There's basically no relationship with the yield, which is really good news," Jones says. "The bad news is, no one looked at it for 100 years, so we've lost a little time there."
Now that Jones is looking at it, though, and proving it can be done, people are starting to take notice. He's breeding barley specifically for a Washington State distiller. He's also working with Chipotle to create wheat for a new pizza chain. Whole Foods is another company that's shown a lot of interest in Jones's work. And, of course, chefs. A loaf of Barber Wheat bread I tried last week was dark and dense — pleasantly sticky inside with a round, slight sweetness that was almost fruity. Bread that just blows you away. It's not difficult to envision a world five or ten years from now where Jones's work has managed to improve the quality of the bread all over the country. "To me, he's a hero beyond words," Barber says. "He's just starting."