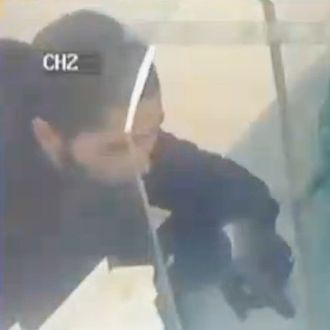 Three suspects have been detained in connection to the shooting of two plainclothes cops in the Bronx Monday night, an incident unrelated to the execution of two officers in their patrol car last month in Brooklyn. Charges have not yet been filed.
One of the suspects is said to have been apprehended at a nearby hospital, where he reported with a gunshot wound — possibly sustained during a shootout with police. The AP also reports that a suspect in custody Tuesday matches the man seen on surveillance footage from the reported robbery.
Much of the reaction, though, has focused on the officers' dedication to their jobs. "Our members are out there doing their jobs and putting themselves in danger to keep this city safe just as they always do," said the NYC Patrolmen's Benevolent Association's Patrick Lynch. "That's a clear demonstration of police officer's dedication to duty and that there is no union-initiated or supported slowdown."
Andrew Dossi, Aliro Pellarano, and three others were responding to a robbery at the end of their shift when they came across two men matching the description of the robbery suspects. One of the suspects opened fire from inside a Chinese restaurant, and the two were shot at around 10:40 p.m. near Fordham University's Bronx campus. Both are in stable condition.