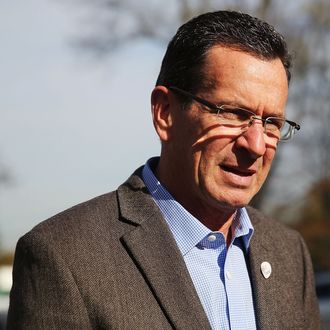 Photo: Spencer Platt/Getty Images
Today, Connecticut governor Dan Malloy celebrated his inauguration with a fancy parade, complete with flag bearers and flashy cops on motorcycles and guys dressed in army fatigues pushing random wheelbarrows. Unfortunately, almost nobody showed up.
Business Insider reports that the streets were practically empty for the entire parade route, and the few spectators who did show were related to the governor or those who were marching in the parade.
To be fair, it's absolutely frigid on the East Coast today, but doesn't everybody in Connecticut own a North Face parka?