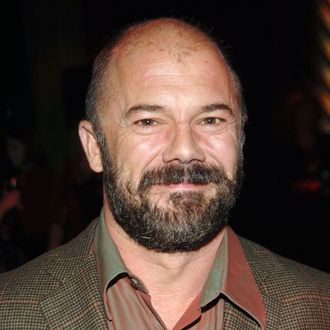 Photo: Andrew H. Walker/2007 Getty Images
Andrew Sullivan, a former New Republic editor who is widely considered to be one of the internet's First Bloggers, has decided to stop blogging at the Dish "in the near future."
In a post titled "A Note to My Readers," Sullivan writes that he wants to quit blogging to spend more time with his family and focus on his health. He's also looking forward to pursuing other forms of writing:
I'm a human being before I am a writer; and a writer before I am a blogger, and although it's been a joy and a privilege to have helped pioneer a genuinely new form of writing, I yearn for other, older forms. I want to read again, slowly, carefully. I want to absorb a difficult book and walk around in my own thoughts with it for a while. I want to have an idea and let it slowly take shape, rather than be instantly blogged. I want to write long essays that can answer more deeply and subtly the many questions that the Dish years have presented to me. I want to write a book.
Sullivan last quit blogging 10 years ago.