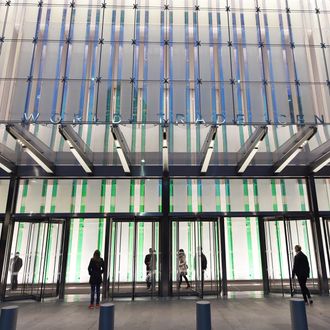 Photo: Don Emmert/Getty Images
Burning sage is an age-old practice meant to clear spaces of bad energy so that the new occupier of that space can start fresh. It also can be really smelly and smoky, which staffers of Bon Appétit apparently learned the hard way, according to the Post.
According to a now-deleted tweet sent out by the executive editor of the Condé Nast publication and published by the Post, staffers accidentally set off the fire alarm at 1 World Trade Center after they decided to go all New Age in their fancy new offices. "Sage-burning in new WTC offices sets off fire alarm for an hour. #worth it," Christine Muhlke tweeted, according to the Post.
Maybe next time try bowls of salt.
Update: A representative from the Durst Organization wrote in to say that the fire alarms were being tested at One World Trade Center yesterday, so it probably wasn't the sage that made it go off. Smudge away!