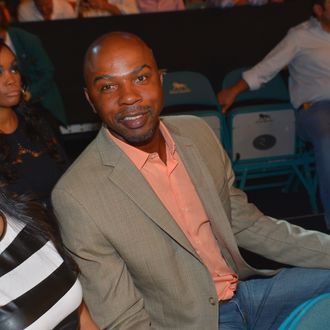 Greg Anthony.
Photo: Bryan Steffy/2013 Getty Images
On Saturday afternoon, CBS announced it had suspended basketball commentator Greg Anthony, who was arrested for soliciting a prostitute in his room at a Washington, D.C., DoubleTree by Hilton hotel at 6 p.m. on Friday. "[Anthony] will not be working again for CBS this season," said a spokesperson. After also deciding to take the 47-year-old former NBA player off the air, Turner Sports released a statement saying that the network "will have no further comment" on the matter.
Meanwhile, Anthony — who had been scheduled to announce the Michigan State–Maryland men's basketball game today — is facing up to 90 days in jail if convicted. (According to the Associated Press, his arrest "was part of an undercover operation targeting prostitution.") He was released from police custody sometime on Friday evening.