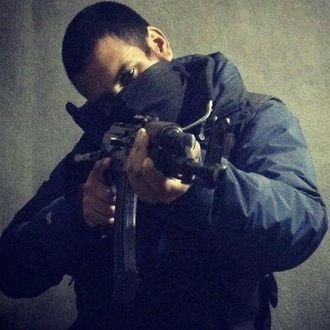 Officials may have tracked down the leader of the group responsible for the not particularly harmful (but quite embarrassing) United States Central Command social media hack Monday, and the culprit may be none other than a 20-year-old Brit named Junaid Hussain. The avowed ISIS supporter who also goes by the moniker "TriCk" is believed to be behind the so-called Cyber Caliphate, which undertook the extremely strenuous task of guessing passwords to accounts CENTCOM wasn't smart enough to protect with two-step verification.
The millennial has already served a stint in prison for leaking former British PM Tony Blair's personal information and photos. After completing the six-month sentence, Hussain seems to have moved to Syria to live under the Islamic State. A Twitter handle apparently belonging to him identifies Hussain as Abu Hussain Al Britani. His last tweet was posted in November:
Reuters reports that Hussain's involvement is suspected by both American and British government sources. Alex Kassirer, a researcher with Flashpoint Global Partners, also told Mashable that "it's extremely likely that he was the one behind it," though it's impossible to know for sure.
The Monday attack, credited to the Cyber Caliphate, affected CENTCOM's various social-media presences. On Twitter, the hackers proclaimed that "ISIS is already here, we are in your PCs, in each military base." CENTCOM's YouTube channel was also compromised, and hackers uploaded ISIS propaganda videos to the account.