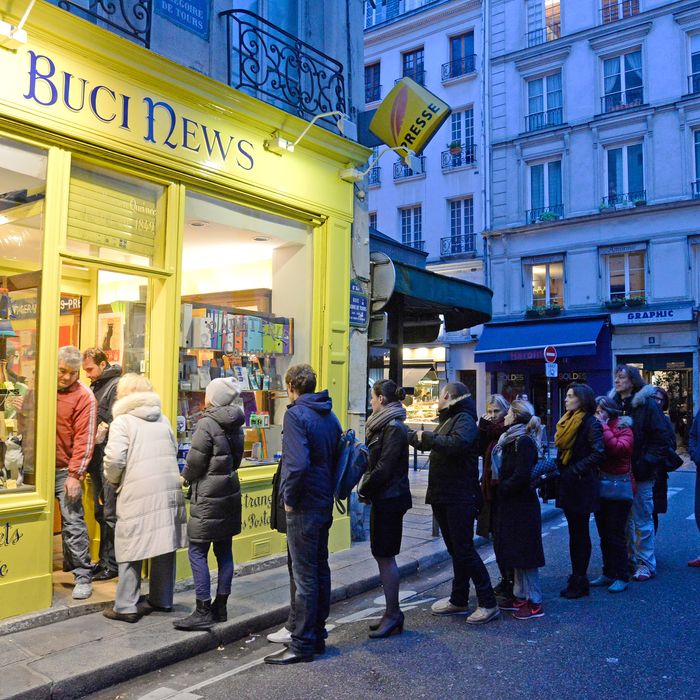 Photo: John Van Hasselt/Corbis
The latest issue of French satire magazine Charlie Hebdo is flying off store shelves, just a week after masked gunmen killed four of its most prominent cartoonists and eight others in a bloody attack on its office. Charlie Hebdo's new issue features a cartoon of the Prophet Muhammad on the cover, with the words "All is forgiven."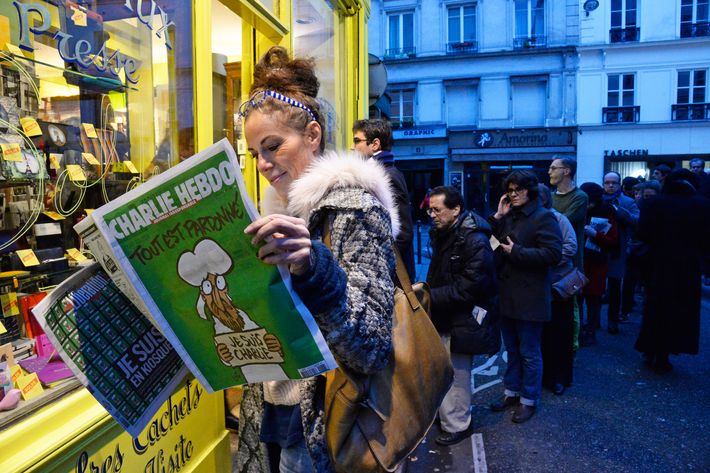 The magazine ran off 3 million copies of the new edition — up from the usual 60,000. That increase still couldn't guarantee that everyone who searched got a copy of the magazine: Many kiosks sold out in the early morning. "It was incredible. I had a queue of 60-70 people waiting for me when I opened," a vendor told AFP in Paris. "I've never seen anything like it. All 450 of my copies were sold out in 15 minutes."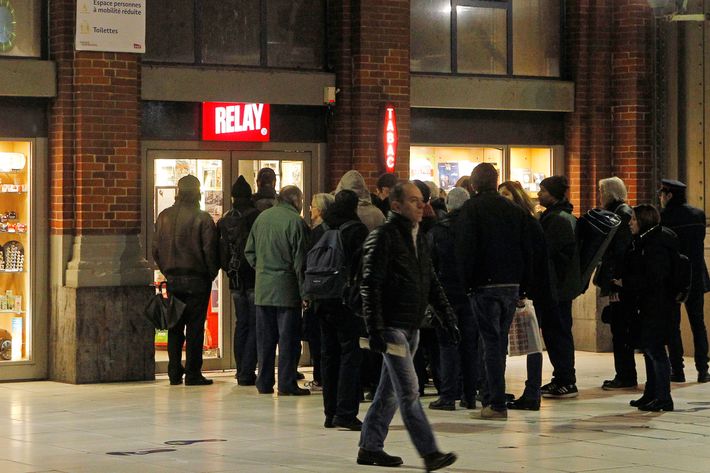 Many other kiosks had lines of hundreds of people waiting for copies of the magazine throughout the morning.
Because of the overwhelming demand, the print run of this issue has been raised once again — this time to 5 million copies. In comparison, the print weekday circulations of the New York Times and The Wall Street Journal are less than half of that number.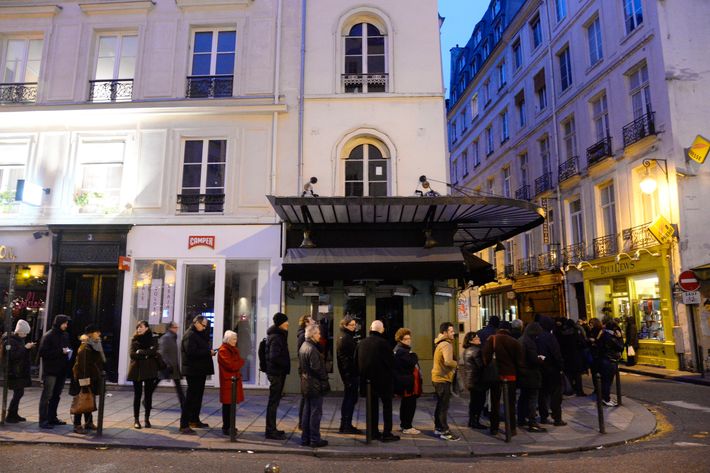 Curious supporters of free speech are also looking for the controversial magazine in New York. It appears, however, that there isn't yet a place to purchase Charlie Hebdo in the Big Apple, and when they finally arrive, you'll have to fight the New York Public Library for a copy.