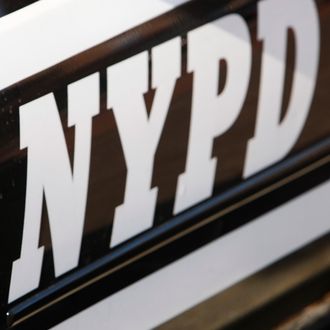 Photo: Fred de Noyelle/Getty Images
A Staten Island man with a really warped sense of romanticism decided a cool way to pick up dates would be to pretend to be a police officer and pull over women to ask for their numbers. This, of course, did not go the way he thought it would.
The Staten Island Advance reports 35-year-old Dennis Scamardella installed a blinking light in the dashboard of his car and used it to pull over an 18-year-old woman. Wearing a fake police shield and with a pair of handcuffs strapped to his belt, Scamardella reportedly approached the woman's vehicle and said, "Hi, I'm Dennis. Do you know how beautiful you are?" 
Apparently skeptical of his shtick, the woman asked him if he were a real cop, to which Scamardella responded, "Yeah, don't you see my badge, cuffs, and gun? Do you have a boyfriend? Give me your phone number."
Dennis is now under arrest for second-degree impersonation and being corny as hell.
(Hat tip, Gothamist.)