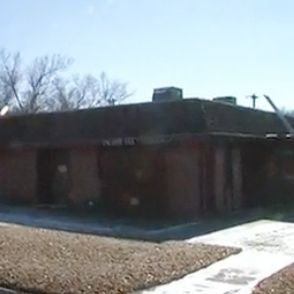 The FBI is seeking a 40-something man for questioning after an improvised explosive device was detonated outside the Colorado Springs chapter of the NAACP on Tuesday. The outside of the building was charred but no one was injured, since the bomb failed to ignite a gas can positioned next to it.
It's unclear whether the NAACP was the intended target of the explosion, but local chapter president Henry Allen Jr. told NBC, "apparently we are doing something correct," adding that the group's civil-rights work "is making some people uncomfortable, so therefore they feel the need to target."
The person of interest in the attack is described as "a balding white man in his 40s who may be driving a dirty pickup truck," but you probably already knew that.