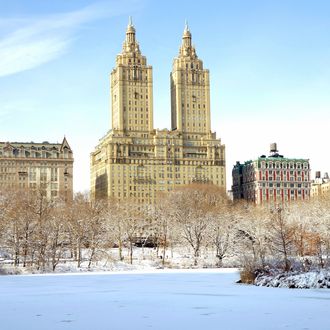 If you live in New York City, this blizzard was kind of a dud. Parts of Long Island received the brunt of the storm and the majority of the snowfall, but the five boroughs didn't even manage to accumulate a foot. So how much snow did we actually get? Wellll, way less than expected.
Initial predictions pegged accumulations at 18 to 24 inches, but later in the day, those were scaled back to 12 to 18. The actual totals have been way less than that. According to the National Weather Service, as of around 2:30 p.m.:
Central Park: 9.8 inches
Parkchester: 9.9 inches
Rutland Plaza: 4.3 inches
La Guardia: 11 inches
JFK: 10.7 inches
Long Island totals are much higher:
Mattituck: 24.8 inches
Islip: 24.8 inches
Massapequa: 17.8 inches
On the bright side, you can totally resume ordering Seamless without feeling guilty.