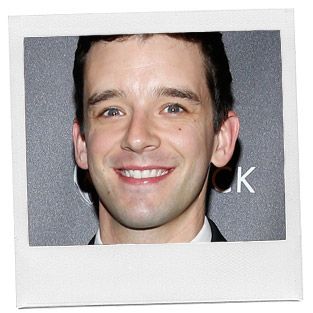 Photo: Cindy Ord/Getty Images
Name: Michael Urie
Age: 34
Neighborhood: Midtown West
Occupation: On January 22, he'll be co-hosting the 30th Annual Artios Awards for the Casting Society of America (Patton Oswalt helms it in L.A.), for which his film The Hyperglot is nominated (he directed, Michael Cassara did casting). On January 27 is the premiere of What's Your Emergency, the online series he directed with guest spots by America Ferrera, Reed Birney, Alan Cumming, and more, and on February 10, the film Grantham & Rose, which he produced, is released.
Who's your favorite New Yorker, living or dead, real or fictional?
My first instinct is to say Joan Rivers. Not only was she brilliant, and super-nice, she was also the greatest supporter of the theater. She saw everything and really got what the theater was about. She came to see Buyer and Cellar twice. I saw her play the Laurie Beechman theater, which is underneath West Bank Theater, and is this tiny little room. She played there all the time and she was brilliant. I went to see her backstage — which was literally a hallway curtained off — and I made a joke about the dressing room. And she didn't riff on it, because she didn't care! She was just there for the work. She just loved telling jokes, and I think that kind of relentless energy is so New York.
What's the best meal you've eaten in New York?
Henry's, not for one particular meal but for consistently sterling experiences.
In one sentence, what do you actually do all day in your job?
I look for ways to pretend to be others.
What was your first job in New York?
My first job in New York where I was actually paid was a New York Lottery commercial. Hey, you never know.
What's the last thing you saw on Broadway?
Honeymoon in Vegas. It was delightful. Tony Danza can sing. And Rob McClure is so talented.
Do you give money to panhandlers?
I have, but I don't generally. I very rarely have any money on me. I'm one of those people that almost never has cash … Oh, that was a really personal one.
What's your drink?
I'm so glad that someone is gonna print this. The last time I was asked this, I got a case of the booze. But it's a different kind of booze now. I drink Laphroaig 10. I shot a movie in Scotland, and I guess that's where I got the taste for it, because I tried all kinds of things when I was in Scotland. And then when I was doing Buyer and Cellar, you know, I was in this one-man show for like a year and a half and I was under a lot of stress because it was eight shows a week, and I was the only guy in the play. So I wasn't about to stop drinking. But I also couldn't have a hangover for the whole time I was doing that play; I just had to take really good care of myself. So I would drink Laphroaig like medicine. You don't have to drink much to feel anything, and it's never done me wrong.
How often do you prepare your own meals?
Oh, very rarely. In fact, I was just thinking I should prepare something for me to eat today. I usually prepare my own breakfast, and then scramble for the rest. But my partner is a really good cook and he cooks quite often. Last night we actually had a group of friends over for the Golden Globes and he made a giant bowl of delicious spaghetti and turkey meatballs.
What's your favorite medication?
BC powder. It is the best hangover, headache, body-ache cure. It's basically crushed-up aspirin. Have you ever heard the expression "Take a powder"? It's like in old movies if someone's freaking out you, might hear, "Take a powder!" And that's what they were talking about.
What is the best thing in or about your apartment?
Well, we have an awesome apartment filled with stuff we've acquired from jobs. So a chair from Ugly Betty, and a lamp from Partners, a show I did for CBS, and this amazing chandelier that we got from the set of a play that Ryan was in. We also have this really cool library ladder leaning up against a wall, and every rung is stacked 30 or 40 playbills high with all the shows Ryan and I have seen together or separately since we've been a couple. Each rung is totally overflowing.
What's the craziest thing you've ever seen on the subway?
I saw a guy pee on the subway once. Oh! I saw a guy projectile-vomit. That was pretty crazy. This was a long time ago, when I was in school. I and a friend of mine got on the subway and there was this really drunk guy about our age who was alone and who was obviously really drunk. And we saw the moment when he realized that he needed to get off the train. The doors were closing and he started to go, and as he went, he projectile-vomited. He made it off the train, but the vomit didn't.
When was the last time you stayed out past 3 a.m.?
Gee whiz, I feel so old right now. I went to a dinner party when dinner was served late, and drinks even later. That was probably three months ago. I can still hang.
Which do you prefer, the old Times Square or the new Times Square?
Well, I don't mind the new Times Square. I'm not a New Times Square hater, but I do have extremely fond memories of Times Square when I first moved here. The first place I went when I came to New York was Times Square — I came on a college trip and saw 13 shows in ten days, so I spent all my time in Times Square and was totally enamored with it. I loved it. And when I go there now, I don't remember. I have new memories of Times Square, but it does not remind me of the Times Square that I fell in love with. That's a long way of saying the old Times Square.
What do you think of Mayor de Blasio?
That's a tough one. I can't even wrap my head around how complicated this whole thing is. I don't know, how many wrongs make a right? I don't think it's right for the police to turn their back on the mayor, but I also think that the mayor should have the cops' backs. But I also think people have the right to protest. It's so complicated and there's so much anger and fear. I will say that I do like his politics, and I voted for him, but he's got to figure out this police situation. And I don't wish anyone that task.
What do you hate most about living in New York?
Rainy days.
If you could banish one person from New York forever, who would it be?
Scaffolding. Even though scaffolding is my friend, walking around on a rainy day, I've never lived anywhere in New York where there wasn't construction within a half a block all the time.
When's the last time you drove a car?
I just got back from L.A., so I drove a car on Friday. I used to have a car in New York and it was awesome. I miss having a car in New York.
Finish this sentence: The NYPD _____.
… are blue.
Times, Post, or Daily News?
The Times. Though I do enjoy going downstairs to our local coffee shop and looking at the covers of the Post and the Daily News. They're always entertaining.
Where do you go to be alone?
When actors are out and about in midtown doing various things, you will often end up with time to kill, and so I've found a few places that have nice bathrooms or nice dining rooms in the back where you can go and not run into people. One of them is this hotel lobby, I think it's on West End. It's up an escalator, away from the street, it's quiet, there are all these big couches and there are plugs. And nice bathrooms. It's just a nice place to go and chill. If the lobby isn't on the first floor, it's gonna be nice. Never trust a lobby on the first floor.
What makes someone a New Yorker?
I think you're a New Yorker once you've gotten lost and saved yourself on the subway.